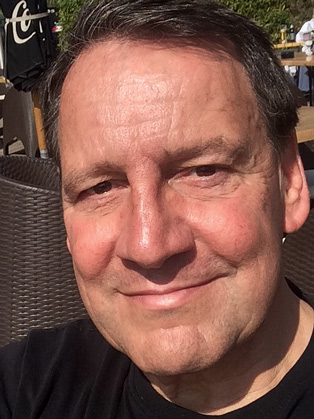 Best known for:
Adrian Doble is an experienced business director who is passionate about transforming and rebuilding companies.
Summary:
Adrian Doble is an independent professional who works in leadership roles at business development, performance improvement, financial and operational restructuring and mentoring.
Biography:
Adrian Doble has years of experience in both operational and financial restructuring experience across the UK and Europe. Adrian has taken three companies to award winning projects and has worked on major assignments across Europe but also in UK based businesses, including family owned.
Adrian's skills include:
Team building
Working at a pace to meet tight deadlines
Planning for change and implementing this
Supporting people across a company in decision-making
Preparing enterprises for growth or re-growth
Getting the best out of people
Mentoring Business leaders
Creating step-change improvements in companies
Many clients Adrian has worked with have had an international dimension and larger projects have delivered many millions for management teams and investors. All have started from difficult situations brought on by a lack of clarity.
Adrian has helped business leaders to change and prosper when they find themselves temporarily outside of their skill sets. Adrian has experience of companies across 22 different market sectors in 10 different jurisdictions and has extensive experience of US, UK and European restructurings.
Currently, Adrian is the Sole Director at Adrian Doble LTD and has become involved in mentoring, investing and charitable work. He is interested in how senior projects lead businesses in creating step change earnings improvement.
Fee range:
Please Enquire
Testimonials:
Adrian and his team supported the management in developing a turnaround plan whilst retaining the confidence of the shareholders, banks and major creditors.
Steve Bracegirdle CEO Texon
I have known Adrian for many years. …The support he provided on the assignment was invaluable and contributed to the continuation of facilities from the credit insurer. I valued his guidance and he contributed to the successful outcome.
Ian Gray, Director, Baronsmead
Adrian's financial background, combined with his hands on operational experience is …delivered at a reasonable cost. Adrian is someone who will fight hard on behalf of his clients to deliver exceptional results in difficult situations.
David Norman, Former CEO 600 Group
Without the intervention of Adrian, we probably would never have reached the position… He worked tirelessly and offered far more support than expected,as he effectively joined the company and shared the burden with us.
Jeff Leadley, Chairman & CEO of Van Heusen UK shirts business