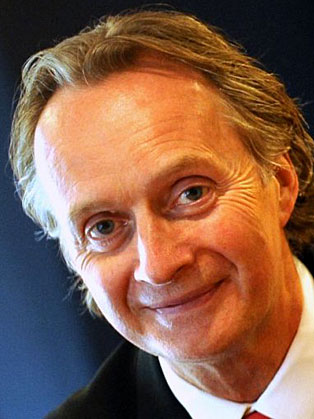 Best known for:
Anthony Thomson is the co-founder of Metro Bank.
Summary:
Anthony Thomson is one of the co-founders of Metro Bank, the UK's 1st high street bank in 150 years.
Biography:
Anthony Thomson is more of an entrepreneur than a banker, and his aim with Metro Bank was to create something that didn't look like a bank and to avoid over-diversification and concentrate on serving the customer. Thomson and his partner fought through arcane rules and eventually succeeded in launching Metro Bank - open seven days a week with a promise of unparalleled convenience and customer service.
Now looking at the digital world, Thomson has teamed up with the former chief executive of First Direct to create an innovative new online bank, Atom. Intended to be the first genuine, wholly online bank with no established bank 'legacy issues', Thomson aims to repeat the Metro ethos of customer-first banking.
Thomson appeared in Marketing Magazine's 'Power & Influence Top 100' and the Standard's '1000 Most Influential Londoners.' He serves as a Visiting Professor at LMU Business School, an expert on Sky News Money Panel and a member of the ITV Business Club.
Fee range:
Please Enquire