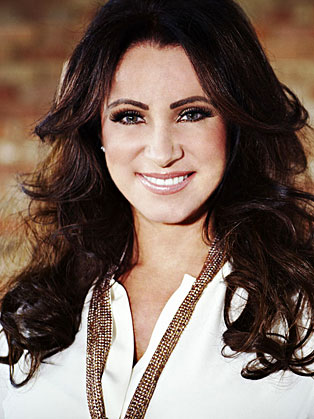 Best known for:
Jacqueline Gold CBE is chief executive of Ann Summers and Knickerbox and is renowned for managing a company run by women, for women.
Summary:
Jacqueline Gold, CBE is a British businesswoman who is Chief Executive of Gold Group International, Ann Summers and Knickerbox. Gold is estimated to be the 16th richest woman in Great Britain.
Biography:
Jacqueline Gold began her career at 21 when she started working for her father's company, Ann Summers. As she learnt more about the Ann Summers of the 1970's she saw the potential to change the focus of the business and create a business and brand which focused on women and would allow women to browse and shop for lingerie and sex toys in a safe, female friendly environment.
After attending an at home Tupperware party, Jacqueline saw the potential to use a similar concept to introduce sex toys and lingerie to women in the home environment.
Jacqueline took the concept of at home parties and developed the idea of Ann Summers Party Plan. With no formal training, Jacqueline presented her concept to the all-male board. After initially meeting resistance from the board, Jacqueline demonstrated how the party plan concept was a viable one and was eventually given the go ahead to launch the concept.
Jacqueline's belief in the potential for party plan was proven almost instantly, with hundreds of women keen to become party organisers and even more wanting to attend the party's. The success of party plan was the first stage in the development of the Ann Summers brand that we know today, changing forever the sex lives of women (and men) in the UK.
As the party plan concept continued to grow, Jacqueline climbed through the ranks of the business, developing party plan and the business as whole, making sure that the offering was at all times female friendly and a unique shopping experience.
In 1993 Jacqueline was appointed chief executive of Ann Summers, and shortly after launched the first Ann Summers store on the high street, forever changing the face of retail and now being known as the woman who brought sex to the British High Street.
The growth of Ann Summers continued at a fast pace, with demand for party's and retail stores never relenting. Next on Jacqueline's agenda was an online store that would allow customers a third way to shop with the brand and in 1999 annsummers.com was launched.
36 years after that first pitch to the board to launch party plan, the business is now a true multi-channel retailer with gross annual sales turnover of over £150 million, 138 UK & Ireland stores, 7,000 party planners (which hold over 4,000 parties every week!), a thriving online business and wholesale partnerships with ASOS, House of Fraser and Shop Direct.
Jacqueline has made Ann Summers the profitable success it is today through hard work, determination and a belief in a concept that had never been seen before. With no formal business training, Jacqueline ascribes her success to understanding women, good instincts and always listening to her customer.
Jacqueline has received many accolades for her achievements. These include Retail Weeks Most Powerful Woman in Business and Barclays Bank's Most Inspirational Businesswoman in the UK and numerous awards and accolades from publications including Cosmopolitan, Esquire and Good Housekeeping. In October 2012 Jacqueline was named most Inspirational Celebrity at the Inspirational Women Awards. In 2014 she was also named one of the top 60 most influential over 50s on twitter by PeerIndex, appearing at number 46 on the index.
Fee range:
Please Enquire