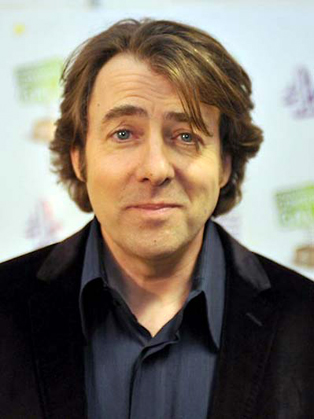 Best known for:
Jonathan is a nationally loved chat show host, presenter, and comedian - 'Friday Night With Jonathan Ross'.
Summary:
Jonathan Ross is one of the most popular presenters on British television. He has interviewed dozens of A-list celebrities including Paul McCartney, Elton John, Liza Minnelli and his all-time hero, David Bowie. He has presented over two hundred episodes of his iconic BBC1 chat show, Friday Night With Jonathan Ross, which won five BAFTA Awards. From 2001 to 2010, Jonathan was host of the BBC1 flagship film show. His BBC Radio 2 Saturday morning Jonathan Ross Show won four Sony Awards and ran from 1999 until 2010 and he can now also be seen on ITV on Saturday nights hosting his own Chat Show. Jonathan currently hosts the BAFTA Film Awards on BBC 1, and the British Comedy Awards on Channel 4. With his charismatic personality and gift of the gab, Jonathan is a dynamic corporate conference host or awards presenter.
Biography:
Jonathan began his media career as a researcher on the Channel 4 chat show Loose Talk. Various other documentaries and shows followed before he began working on Soul Train. It was whilst working on the show that he met researcher Alan Marke and the pair came up with the idea of The Last Resort and their own production company.

In 1987 Channel X was born. Finding themselves short of a satisfactory host Jonathan stepped in, literally as 'the last resort', and made his television presenting debut in January 1987. The show was a hit and broke the mould of the traditional TV chat show in this country; as a result, Channel 4 commissioned a total of four series.

Jonathan's radio career began in 1987 when he filled in for Janice Long on Radio 1 for two weeks. He then went on to host a flagship show on Richard Branson's first radio station, Radio (the fore-runner to Virgin Radio) in 1988. Jonathan was also a regular contributor on Radio 4's Loose Ends from 1987 to 1989. In 1998 he teamed up with Chris Evans to host a flagship show for the new-look Virgin Radio, The Jonathan Ross Show.

Jonathan's prolific television career as a presenter has included: The Incredibly Strange Film Show (1988-1989); One Hour with Jonathan Ross (1990); For One Week Only (1991); Tonight With Jonathan Ross; Saturday Zoo; Gag Tag (with Frank Skinner); Mondo Rosso; The Late Jonathan Ross (1996); In Search Of...; The Big Big Talent Show. In 1991 and subsequent years Jonathan has compered the British Comedy Awards.

In 1999 Jonathan became Barry Norman's successor to the BBC One flagship film show. Hosted his own chat show on BBC1 and the game show It's Only TV... But I Like It.

On 2 November 2001, Ross began presenting his chat show Friday Night with Jonathan Ross which ran until July 16 2010 when he left the BBC. Subsequently, The Jonathan Ross Show first aired on ITV on September 3 2011.

In May 2003 Jonathan picked up two Sony Awards for his work in the radio industry. He won best entertainment presenter and the special 2002 award for achievements over the year.

In 2006 he was made a Fellow of University College, London (UCL), into which his alma mater, SSEES, had been absorbed and in 2012 he got Special Recognition award at the National Television Awards.
Fee range:
20,000-50,000 GBP