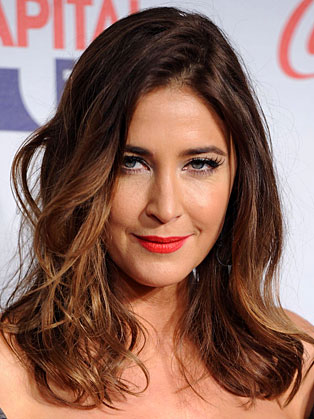 Best known for:
Lisa Snowdon is co-presenter for Capital Breakfast.
Summary:
Lisa Snowdon is an English television and radio presenter and fashion model. She was the host of the Living TV reality television show Britain's Next Top Model from 2006 until 2009. She also co-presents Capital Breakfast on Capital London.
Biography:
Television presenter, radio DJ and model, Lisa Snowdon has firmly established herself as much more than a pretty face. As well as being one of the UK's most successful models of recent years, Snowdon has also had a successful career in television and radio.
Snowdon currently co-hosts the award winning Capital Radio Breakfast Show, London's number one breakfast show. Snowdon has also launched her own jewellery line designed exclusively for QVC.
As a model, Snowdon has shot for the likes of Vogue, Marie Claire and Cosmopolitan and starred in advertising campaigns for big brands including Mercedes Benz and Lynx. It was, however, her appearance on the Kellogs Special K commercial that initially led to interest from TV broadcasters, enquiring about possible presenting opportunities.
Starring on MTV Select, Snowdon began honing her presentation skills and has since regularly worked in both the UK and US for a wide range of television channels.
Snowdon is also ambassador for three charities that are particularly personal to her, Breast Cancer Care, The Meningitis Trust and Help a Capital Child.
Fee range:
Please Enquire