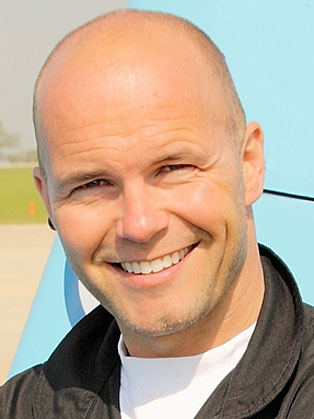 Best known for:
Myles Garland is a former Royal Air Force fighter pilot.
Summary:
Myles joined the Royal Air Force in 1990 and following flying training on the Jet Provost and the Hawk was selected to fly the Harrier. Myles was posted to RAF Wittering and No 1 (Fighter) Squadron where he began his operational flying career. During this time, Myles gained a vast amount of experience, taking part in military exercises all over the world and in 1997, embarked on HMS Illustrious for the Harrier GR7's first deployment on an aircraft carrier.
Biography:
Myles Garland is a former RAF fighter pilot with experience of strategic and operational-level campaign planning having deployed to Afghanistan as a Senior Air Advisor. Myles was the Deputy Squadron Commander of a Royal Air Force front-line Harrier fighter squadron and was a Qualified Weapons and Tactics Instructor. He was able to lead and supervise any scale of combat mission, anywhere in the world, operating from both land bases and aircraft carriers and was awarded a 'Mention in Despatches for Gallantry in the Air'.
He also has first-hand experience of a world-class high performance team. As a former Red Arrows pilot and leader of the 'synchro pair', he had a key role in the design, training and safe delivery of the Red Arrows' display.
As part of the Mission Excellence presenting team, Myles delivers keynote addresses on a range of topics relating to high-performance teams and high-risk environments supported by unique audio visual material including cockpit video footage.
Fee range:
Please Enquire