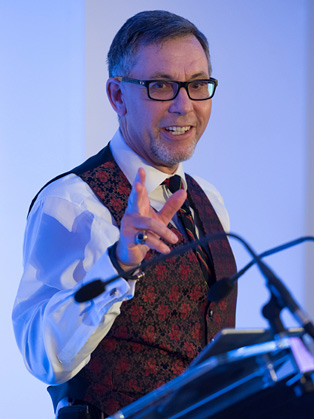 Best known for:
Futurist and disruptive technologist and also specialising in the evolution of 'Big Data', information security and online crime.
Summary:
Simon Moores is a Futurist and an information risk consultant. A Vice President of the Conservative Technology Forum., he is a Guardian newspaper contributor and a co-author of 'A Digital Plan for Britain.' A visiting lecturer in the Applied Sciences & Computing department at Canterbury Christ Church University he is the regular chair of the annual international eCrime Congress. A former 'Technology Ambassador' for the government of Tony Blair, Simon has advised both governments and leading international companies on emerging technologies and disruptive trends and was most recently rated among the 'Top Ten' of UK 'Tech Thought Leaders.
Biography:
Simon is regarded as an expert on 'disruptive technologies'; the introduction of any technology that has the potential to rapidly disrupt and displace an earlier technology with consequential market and societal implications. He writes extensively on Information Security and the topic of 'Big Data,' which is becoming an increasingly important management challenge for corporations, as expanding information sources converge with powerful analytics tools, Cloud Computing models and accelerating processor speeds. He widely speaks on General Data Protection Regulation GDPR.
He has been a technology commentator for Sky News, CNBC, Bloomberg and the BBC as well as a contributor to Computer Weekly, the Times, The Observer and the Economist among many publications.
Simon is widely recognised for his expertise in online espionage, hi-tech crime and information security issues. He facilitates and chairs the annual international ecrime congress and formerly chaired the 'Tackling Organised Crime' conference.
Frequently acting in the capacity of 'Trusted Advisor', Simon's many clients include The British Government, Microsoft and the Serious & Organised Crime Agency (SOCA).
A further area of his interest and work involves exploring the rapid evolution of Big Data and social media technologies in business and politics. He has provided private briefings on the impact of social media to clients that include Fujitsu, Centrica and Yell.Com.
Fee range:
Up to 5,000 GBP
Testimonials:
"Simon is a key person in bringing people together from all key players in the high tech security world from private industry, law enforcement, and academia. His activities in awareness building amongst the public audience made the Internet safer and computers more secure in general. All his presentations are of high value and are setting standards in the IT world."
Bernhard Otupal, Head of High Tech Crime Unit, Interpol General Secretariat