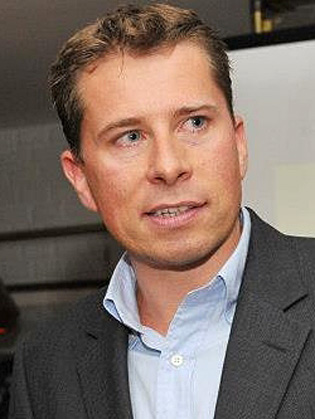 Best known for:
Tom Fletcher was the UK's youngest ever ambassador when he was appointed the country's representative in Lebanon. Prior to his posting he worked as a foreign policy advisor in Downing Street under three Prime Ministers.
Summary:
As well as lessons from dealing with actors in the uniquely combustible region, Tom Fletcher considers the nature of leadership and negotiation, the power of social media, and the future of engagement.
Biography:
After ten years working for the Foreign Office in London, Nairobi and Paris, Tom Fletcher returned to the UK and 10 Downing Street as a foreign policy advisor. Joining towards the end of Tony Blair's premiership, he stayed in office through Gordon Brown's time, and into David Cameron's administration, before being posted to Beirut.
Tom has played a part in summits, negotiations and conferences at the highest level, whilst also overseeing the everyday aspects of representing the UK abroad. Tom was one of the pioneers of using digital and social media in order to interact with local populations (and in some cases even bypass some of the diplomatic rules). In a time and a role where engaging publicly was viewed with at best suspicion, and often outright hostility, he saw it as giving a human face to diplomacy and the British government.
With examples (and anecdotes) from meetings with the likes of Merkel and Obama, Tom considers the importance of three elements of leadership – inspiration and vision, engagement, and implementation. He has debated with Hezbollah on Twitter, and job-swapped for a day with a teenage Ethiopian housekeeper to highlight the abuse domestic staff often suffer (she, on the other hand, grilled a senior politician and held a press conference). He provides an insight into the influence of social media and direct interaction with the people most affected by his work.
Believing more of the world wish to co-operate than build walls, Tom looks at the big picture issues of global power structures; how things are changing, and whether companies like Google should now be treated more like a nation than a business. He also examines ideas of engagement and values, the nature of modern leadership and how established cultures can change (and there are few cultures more established than that of the Foreign and Commonwealth Office – an organisation he is leading a review into).
Tom is the author of Naked Diplomacy, a look at diplomacy in the digital age and how the diplomatic world is facing challenges from a connected world, as well as the opportunities. He serves as Global Strategy Director for the Global Business Coalition for Education which uses the private sector to help 59 million children into school. He is also a Visiting Professor of International Relations at New York University, and Visiting Professor of Diplomatic Practice at the Emirates Diplomatic Academy
Alongside the serious insights Tom also recounts tales from behind the scenes including why Gordon Brown was laughing when Nicholas Sarkozy visited Number 10 and a surprising response to David Cameron's first G8 summit.
Fee range:
Please Enquire