EXPERIENCE OUR EXPERIENCE
SPEAKER CARE
"Joanna, On behalf of Liz and myself, I wanted to say a huge thank you for your time and expertise in South Africa. You were a pleasure to have around. Best Wishes, James".

James Caan
CAN DO approach
Innovative & Creative
On time to tight deadlines
Well-organised
Care more than other businesses FOR SURE
TESTIMONIALS
"Jo was a pleasure to deal with. As the Speaker was somewhat of an unknown it was a bit of a gamble to book her but Jo made sure I could speak to previous Clients to get their feedback and this was invaluable. Everything went very smoothly".
Whitbread PLC
"We found ourselves lacking a speaker at short notice, we were directed to Jo by one of the professionals on the circuit. Jo jumped in quickly and efficiently, and wasn't put off by the challenges of working with our location and budget. Jo swiftly got to grips with our requirements and soon secured a booking with the fascinating Dr Simon Moores, providing updates and information every step of the way. Jo was an absolute pleasure to deal with and I would highly recommend her services."
Wellmeadow Consulting
"Great support, Jo was approachable and professional throughout. No request was too small and everything was delivered".
RBS Commercial
"I found Jo to be an excellent Consultant who quickly grasped what we were looking for and helped to make sure everything went smoothly. Jo was always one step ahead in terms of logistics and even helped deliver a really unusual request of a bike for our event!".
Nominet
"As always, Joanna was a delight! There is no one else that I would use to support me with these engagements - Joanna is always supportive of the requests (often last minute) that I send through and she always keeps me sane when the hurdles arise. Joanna always champions what we do and as a result have always had speakers who meet our needs and requirements exactly as we need them to".
Private Client
"Jo worked hard to ensure the Client was aware of all developments at all times. She really sticks up for the event. Nicky was calm and collected throughout the day - ensuring Shappi arrived on time, was looked after and knew what was happening when".

Private Client
"I have used Jo's services on several occasions. The quality of speakers and personal service has always been of the highest order. A true interest is taken in providing the correct speaker for your occasion and there is always someone available to assist at every step of the way, ensuring the whole process runs effortlessly and without incident. Given my experience I wouldn't hesitate to recommend". Louise Gardham, Senior Project Officer, University of Cumbria
Our proposition:
The Atlantic Speaker Bureau puts you in complete control of your event and closer to your desired outcomes. We promise to achieve this through an intimate and meticulous approach to project, speaker and client management as well as a depth of topic knowledge.
This is what you'll experience:
Immersion, consultancy and project scope
Why? We don't expect you to fund our education of your business, but we do want to get under the skin of your business so that we can scope our response to your brief and provide expert advice.
What? We will initially engage with you and maybe other influential stakeholders so that we can seek opinion and get the necessary buy-ins. This might be 1:1 or by telephone – whatever suits the brief and the workflow.
Proposal
Why? No doubt you'll want to see exactly what you're getting for your money and the occasional argument to present on to budget holders and other influential parties. This proposal will include interview highlights, ideas, rationales, workflow and budgets.
What? Depending on the process, you may require a full written proposal or a 10-slide presentation for further distribution – its up to you.
Regroup
Why? Feedback is important to us. We want to make sure we have listened to you and covered every angle in detail.
What? An informal forum with your Atlantic Speaker Bureau client team to allow your stakeholders to voice their thoughts and opinions.
Planning and availability
Why? We want to make absolutely sure we can deliver on your expectations!
What? A complete chronological project workflow, outlining all pre-production processes and deliverables in detail. We will provide this as a PDF or in Microsoft Project.
Contract definition
Why? Contractual arrangements are the lifeblood of our business process and we take them very seriously! They protect you and your speaker and any intellectual property against copyright infringements and other fraudulent activities.
What? You will receive a formal contract that will be countersigned by all parties.
Marketing and communications
Why? Some clients require input on Internal Communications or Event Marketing. Often this is a natural extension of the Engagement Process with your team.
What? We see this as more content – it's as simple as that. So whether you require creative or more formal content input to your event invitations or publications, we will be able to handle it in collaboration with your Marketing and Communications Team.
Logistics planning and organisation
Why? An event is a machine. It has many working parts, needs to be well oiled and perform at its optimum. To do this, you must have a dashboard you can refer to.
What? An extension of the Project Planning Process that is updated at pre-determined intervals.
Event production and delivery
Why? You may or may not have a creative partner for your event. If not we can introduce you to one that we feel fits your personality and will understand your corporate objectives. We will even Project Manage them if that's appropriate or what you would prefer.
What? We will facilitate meet and greets, workshops, presentations or proposals as required.
Event attendance
Why? Apart from the need to mentor your speakers, there is nothing like getting amongst it and experiencing audience reactions or gathering intelligence for feedback.
What? Depending on the task and the budget, any member of Atlantic Speaker Bureau's client service team will attend and help facilitate any aspect of the itinerary. Some clients ask us to document their events through film and photography, which allows us to provide the highest quality content to gauge success and fully support the original business case.
Follow up and debrief
Why? We are committed to continuous improvement, so this is an essential part of our service. We pride ourselves on our ability to measure the impact of what we're doing and we are own fiercest critics!
What? If requested, we will provide you with our own feedback content. We encourage you to do the same at informal but collaborative feedback forum.
CORPORATE AND SOCIAL RESPONSIBILITY
Profit with principles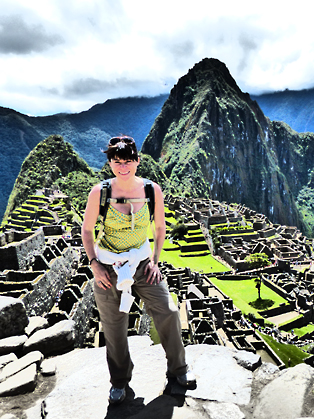 The entire team live and breathe the highest standards in ethics and totally committed to sustainable business strategies.
Since 2001, Joanna has been a supporter of Ready Steady Win (RSW), Voluntary since 2005 and became a Director in 2012. RSW is a non-profit making sports organisation in Herefordshire, providing bursaries to young talentedsports people enabling them to further realise their true personal potential through sport. Jo achieved 2 Guinness World Records with Ready Steady Win, helping raise awareness of the importance of achievement through sport.
Joanna is also mindful on the environment and has completed expeditions in Madagascar by road in 2012 and the Peruvian Amazon Basin by small boat 2013. To date she continues her mission as a UK tourist coastline walking. 2012/13 Joanna volunteered for an international environmental organisation partnered by Prince Albert II de Monaco Foundation and worked in 2014 directly with Prince Albert II de Monaco environmental brief. Joanna has also volunteered for Bournemouth in Bloom Annual Awards Night for 5 years.
2014-2016 - our nominated charity was The Endure Foundation - a grant making charity registered with the UK Charity Commision (1149455) and also a member of the Institute of Fundraising. The purpose of the Foundation is to award grants to projects both in the UK and in developing countries, supporting all charities large and small across a variety of different causes. The Endure 6 Challenge is a ground-breaking set of events created by The Endure Foundation to support six major causes every three years. The charities and organisations who applied to take part in the challenge between 2013 and 2016 are Blue Ventures, David Shepherd Wildlife Foundation, Oxfam, Renewable World, Think Big with O2 and Walking With The Wounded.
In 2016 and continuing 2017 we are Ambassadors for the British Citizens Awards and the British Citizens Youth Awards. Every day all of our lives are shaped by individuals doing great things – often behind the scenes, or away from the glare of publicity. People are the key to making our society and communities the special places that they are. So what could be better than to single some of them out for recognition with a British Citizens Award? These awards are a benchmark against which individuals will be able to measure their standing in the community; the respect with which they are held by others; and benefit from recognition for their endeavour. All recipients of a BCA will also be featured on the BCA Roll of Honour. It is recognition for determined, committed endeavour in improving the workplace or community – effectively impacting the lives of those around them.
In 2017, environmental and sustainable communities expedition on the Mekong delta and up to Covid striking she embarked on several other environmental exploration. In 2021 and 2022 UK based projects including St John International have been supported.
In 2023 we are focussed on business growth and working towards net zero which seems to be a mammoth task. Joanna is also learning a lot about bat conservation. More news to follow!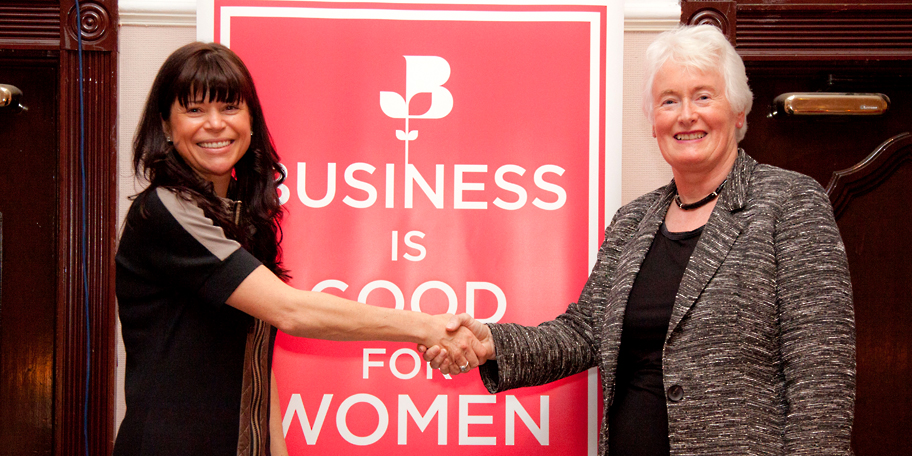 So if Corporate and Social Responsibility are high on your Board's agenda, we have the culture and the knowledge to source the best speaker (not preacher!) to deliver your message credibly and effectively.
If they're not – they should be!
Your ASB Team
Joanna Jones, Founder and CEO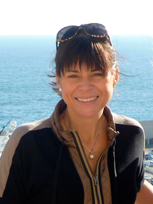 Jo has over 25 years experience in sales, conferencing, events and hospitality and public relations.
Her competencies as an organiser, mentor and content contributor are what set her apart in a fiercely competitive environment.
Jo believes that in a crowded marketplace, it's not enough to simply offer a speaker sourcing facility and is committed to providing a highly personal service.
The combination of her experience, insight and the current economic climate has taught her that event conception, planning and management needs to be a less daunting and stressful experience. There has to be a better way!
That's why client intimacy and world-class speaker management are at the top of her customer experience priorities.
Jo's wealth of experience covers motivational and inspirational leadership, ethical leadership and behaviour, business performance, management, innovation and creativity, technology AI IOT and cyber, data, trust and ethics, data regulation, GDPR, environment, sustainability and climate change, information and digital media, personal development, senior and board level development, sales, marketing, PR, public and private sector, diversity, fundraising and CSR, Sport & Olympics, children and young people realising their true personal potential through acceptable mediums - Sport, Art & Science. We also feature in entertainment providing talent from both broadcasting and comedy for Awards Ceremonies and After Dinner entertainment and Conference Facilitation.
Joanna Jones

Founder & CEO

Heather Matts

Executive Assistant

Emilie Reeks

Research &
Development Assistant

Desi Pasheva

Marketing &
Communications Assistant