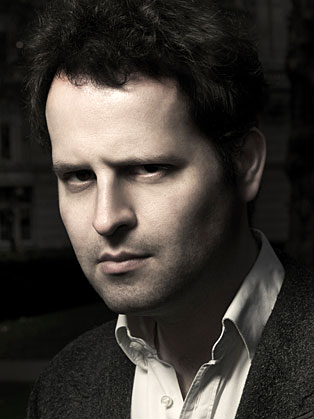 Best known for:
Adam Kay is a British comedy writer and performer.
Summary:
Adam Kay is well known for his television writing credits including Mongrels and Crims.
Biography:
Kay trained as a doctor, where he started performing in medical school shows in 1998.
Whilst at medical school, he founded the musical comedy group Amateur Transplants and wrote on the BBC Radio 4 series 28 Minutes to Save the NHS.
Kay worked for a number of years as an obstetrician and gynaecologist, writing textbooks on the subject, before leaving medicine for a career in writing. He continues to write humorous medical features for Cosmopolitan Magazine.
Kay is writer and co-creator of 2015 BBC Three sitcom series Crims – along with Grandma's House writer Dan Swimer. Other television writing credits include Mongrels on BBC Three, Watson and Oliver on BBC Two and Anna and Katy on Channel 4.
Kay has sold out for six years at the Edinburgh Fringe Festival snd has also had sell-out UK Tours. He performs regularly in comedy clubs as well as music festivals.
Kay won Best Musical Variety Act at the 2014 London Cabaret Awards. He regularly performs songs on the Radio 4 series The Now Show.
Fee range:
Please Enquire
Testimonials:
The best act we have ever booked; his material, stage persona, delivery was excellent and, if we had been able to do another hour then the audience would have welcomed him with open arms. It was a total pleasure to be in the presence of this individual; a consummate professional with clever material delivered on the nail, absolutely faultless. I am still receiving messages from people who attended asking when we can book him again. I can't praise him highly enough, I have never been a fan of musical stand ups but he totally changed my opinion of that; top bloke, lovely with it and I feel honoured to have been able to bring him to Gloucester and look forward to booking him again.
Nik Hill, Gloucester Rugby Club
Adam brought the house down – we received really positive feedback from the clients attending and the media on the belly-laughs delivered. Secondly, Adam was a consummate professional throughout and charming when introduced to the client. And finally, Adam could not have been more helpful throughout the whole process.
Tommy Flisher, Union Street PR
Adam was fantastic. The session was great fun, his humour is spot on and he tailored it brilliantly for our audience. Our guests were thrilled to have the opportunity to see him in such an intimate setting and there were a number of fans in the audience. Adam was really helpful in getting things planned – everything went really smoothly.
Fiona Rodden, Linking Leaders
Hilarious! Absolutely brilliant!
HRH Prince William (on the occasion of his brother's 30th birthday party)
Adam has the instant ability to render hardened military senseless with laughter.
Alastair Richards, British Army
Adam was unforgettable. The most entertaining speaker we've ever had and thoroughly deserved his two standing ovations. Fantastic!
Kieran Kelly, Liverpool Medical Society