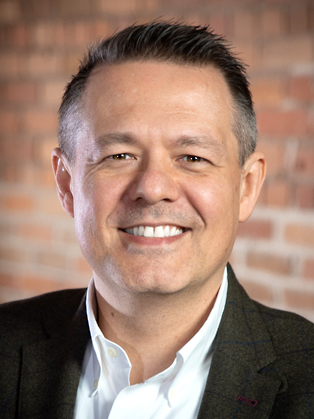 Best known for:
"Next generation leadership" expert speaker, author and advisor. Adam Kingl has researched the paradigms of work and leadership for Generation Ys. Leadership and work-life as we know it are changing fundamental ways.
Summary:
Adam's keynote presentations are an illuminating conversation that not only inspire strategic innovation but also unleash personal and team creativity and improve organizational culture. He speaks with warmth and compassion on generational paradigms of work and leadership encouraging organisations to have different and better conversations, creating a simple approachable path to transforming business success.
Biography:
With a career spanning an impressive range of industries including entertainment, consulting, and education, Adam Kingl has spent decades working in innovation, strategy, culture and leadership.
He is an Adjunct Faculty member at Ashridge - Hult International Business school. Previously, Adam was the Regional Managing Director for Duke Corporate Education in London, leading the organization's businesses in Europe, and advising clients on issues of adaptability, performance, creativity, and purpose.
With a foundation in the media and entertainment, Adam is a highly respected expert on management innovation and fulfilling organizational and personal purpose. Previously, Adam was the Executive Director of Thought Leadership for London Business School. He also was an associate at Saatchi & Saatchi and the Management Innovation eXchange.
Adam worked for the European Foundation for Management Development (EFMD), providing accreditation and creating standards for corporate universities and learning functions as a member of the Corporate Learning Improvement Process (CLIP) steering committee.
Adam is passionate about leadership for what's next and has authored a book on this topic "Next Generation Leadership" due to be released in February of 2020 (Harper Collins; February 2020).
Adam contributes as a writer and expert interviewee to; The Financial Times, Sunday Times, Forbes, Fortune, The Guardian and Fast Company, among may others. He also holds a degree from London Business School, UCLA, and Yale. He is accredited by the British Psychological Society in delivering personality and competency assessments. Adam was raised in Silicon Valley, California, but now lives in Surrey UK. He is a dual British-American citizen.
Adam has designed and taught corporate education courses for; ADNOC, Aldar, Anglo American, BBC, Pixar, Tesco, Carlsberg, Disney etc
Topic area
Generation Y Paradigms of Work & Leadership

Strategic Innovation: Disrupting Your Industry with New Business Models
Management Innovation: Are Your Management Principles Fit For the 21st Century?
A Return to Human-Centric Leadership
The Evolution of Capitalism: From Shareholders to Stakeholders
Publication:
Next Generation Leadership - 2020, published by Harper Collins.
Fee range:
Please Enquire
Testimonials:
Interactive and engaging session with strong relevance to current challenges and practices.
Tremco Illbruck
I found the session very interesting, and I am applying your model to think outside the box, so very well done!
PCMA Conference, Frankfurt
Let me first say that our group is a tough one and are very critical of speakers from the outside. HOWEVER, our group loved Adam's talk. They felt it was relevant, to the point, and everyone could relate to what was covered. I received compliments on Adam all day.
RGL Forensics
Adam had excellent delivery and was very engaging. His talk was useful, interesting and thought-provoking. The Q&A session was valuable too.