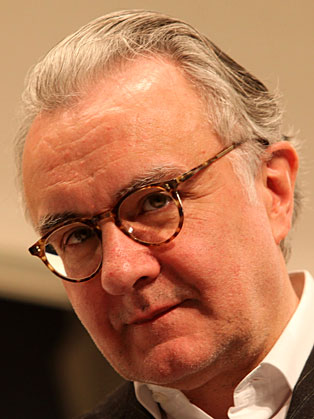 Best known for:
Alain is one of the most acclaimed chefs of his generation.
Summary:
A native of south-west France, the young Alain Ducasse went on to work under some of the most-respected chefs of his time – Michel Guérard, Gaston Lenôtre, Roger Vergé and Alain Chapel – before taking over at Louis XV in Monaco in 1987. Within less than four years, he had earned three Michelin stars. Today, he holds 19 Michelin stars across 23 restaurants in 8 countries.
Biography:
Alain Ducasse, considered to be one of the most renowned chefs of his generation, is at the helm of three restaurants each awarded by three Michelin stars in Monaco (Louis XV – Alain Ducasse), Paris (Alain Ducasse au Plaza Athénée) and London (Alain Ducasse at The Dorchester).
Alain Ducasse, who hails from the Landes region in the Southwest of France, is known for his innovation, attention to detail and dedication to both quality and technique. His desire to pass on this knowledge lies at the heart of all his projects.
He is particularly meticulous about the recruitment and training of the people that surround him. It is this solid belief in his teams that allows him to feel confident that each one of his restaurants will offer the same level of excellence, quality and service even when he is not able to be in the kitchen.
Over the past thirty years, as a chef, restaurateur, hotelier and teacher, Alain Ducasse has developed a unique expertise in the art of good living and good eating which can be clearly seen throughout the various global initiatives of the ALAIN DUCASSE Entreprise.
As a passionate leader, Alain Ducasse is constantly searching to share his vast cultural awareness and curiosity with the rest of the world.
Fee range:
Please Enquire