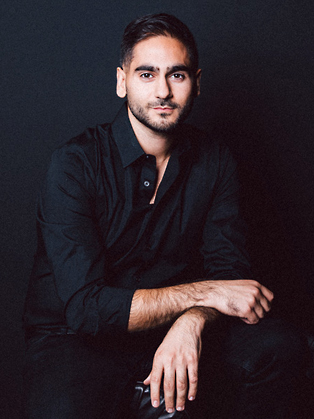 Best known for:
Alex Banayan is best known for being the youngest bestselling business author in American history.
Summary:
The Third Door Chronicles Banayan's seven-year quest to uncover the definitive mindset of exponential growth and success.
Biography:
Alex Banayan is the youngest bestselling business author in American history. The Third Door chronicles are Banayan's seven-year quest to uncover the definitive mindset of exponential growth and success. The book is a number 1 international bestseller and has been translated into more than a dozen languages, and has been acclaimed by the New York Post as a "joy to read".
Over the course of his unprecedented journey, Banayan's research led him to interview the most innovative leaders of the past half-century, including Bill Gates, Lady Gaga, Larry King, Maya Angelou, Steve Wozniak, Jane Goodall, Jessica Alba, Quincy Jones, and more.
Named to Forbes' 30 under 30 list and Business Insider's "Most Powerful People Under 30", Banayan is his generation's leading expert in high-performance and personal development, having been featured in Fortune, CNBC, Businessweek, The Washington Post, MSNBC, Fox News, and NBC News.
A renowned keynote speaker, Banayan has presented the Third Door framework to corporate leadership teams around the world including Apple, Google, Nike, IBM, Snapchat, Salesforce, Delta Airlines, Kaiser Permanente, Mastercard and Disney.
Banayan's keynotes have had far-reaching effects, acting as the catalyst for a new way of thinking. The Third Door framework has helped individuals discover unconventional routes to achieve their biggest dreams and has aided Fortune 500 companies to take new approaches to sales, marketing and exponential growth.
Since the publication of The Third Door, Banayan has brought his message of possibility to millions of people in more than one hundred countries. At the core of Banayan's mission is his belief that, "When you change what someone believes is possible, you change what becomes possible."
Key Topics
Exponential Growth Through The Third Door: How to think differently, transform your business, and achieve your most important goals.
Third Door Storytelling for Business Growth: How to re-energize your sales, marketing, and business development efforts using the 5 keys of radically compelling stories.
There's Always a Way: How to cultivate resilient, focused, and energized teams during uncertain times.
The Third Door for Sales: How to re-train and re-invigorate your sales team to find a way through any door.
The 5 Millennial & Gen Z Trends That Will Impact The Next 30 Years of Your Business: The surprising insights you need to ensure the success of your organization.
Fee range:
Please Enquire
Testimonials:
After Banayan's keynote at Disney, we sent out a survey to all of the attendees. I must say, it was the best feedback we've ever received from any speaker. Hands down.
Laurie H. Alfred, Head of Y@DCPI, Disney
The speech was absolutely a home run. And it changed my life.
Brad Smith, CEO, Intuit
The feedback about Alex Banayan's keynote has been off the charts. It was an outstanding event! Alex knocked it out of the park.
Andy Sieg, President, Merrill Lynch