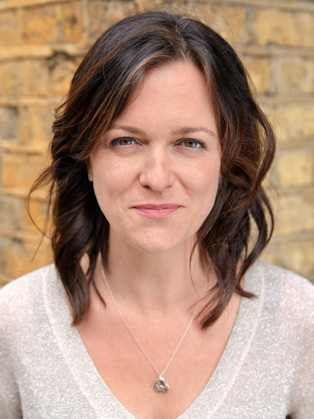 Best known for:
Alex Depledge MBE is an entrepreneur, Founder Resi.co.uk and former CEO Hassle.com
Summary:
Alex Depledge is best known for launching Hassle.com in 2013 with her friend and business partner Jules Coleman. The pair got through the challenges, the mistakes, and the lack of investment to build a company that sold for over £20million. They've repeated the process with Resi, a disruptive architecture and planning business that is now a market-leader. Alex looks at the lessons she's learned, from startup mindsets to the future of the workplace, the pressures on leaders to balancing culture and growth (including a dramatic increase in Resi's business during the Covid-19 pandemic).
Biography:
Alex Depledge MBE is an inspirational keynote speaker, entrepreneur and businesswoman. She is the co-founder and former CEO of Hassle.com, and since selling the company has gone on start a new venture, Resi.co.uk. Resi has gone on to be one of the biggest residential architecture platforms in the world.
After studying for her Master's at the University of Chicago, and working on a political campaign whilst in the city, Alex returned to the UK to work as a consultant at Accenture. Specialising in customer and channel execution before joining her friend Jules Coleman to start an online business. What became Hassle.com started life as a rather modest booking page allowing users to book all manner of services. Over time, and after various mistakes, few customers, little interest from investors, and a lot of effort, the site evolved into Hassle.com. They focused on domestic cleaning, worked tirelessly to gain new investors, built the brand, expanded, and eventually sold the company for £24million. Jules and Alex went on to establish Resi. Aimed at disrupting the architecture sector, Resi removes much of the cost and bureaucracy associated with small, domestic planning projects like extensions.
With a lot of lessons learned in a short time, Alex considers what her experiences can tell both would-be entrepreneurs and big organisations seeking to adopt a startup mentality. She compares disruptors and established players in areas like transport and energy and examines the differing approaches to things like focus, speed and complacency. She looks at the vital importance of a strong brand (and whether the brand should be comfy, stretchy or scary), how to scale up a business without losing the culture that made it special, and how to respond to customer needs. Her experience during the Covid-19 pandemic, which saw Resi's business grow enormously as customers spent more time at home and less money on other things, also holds a wealth of lessons in culture, dealing with enforced change, a leader's duty of care, diversification and growth (Alex suggests she might be one of the few business leaders who actually expanded their office space during lockdown).
Alex has become an active voice within the UK tech sector. TechCity Insider named her Entrepreneur of the Year in 2014 and she's chaired the Coalition for a Digital Economy (Coadec). She was also a founding member of the sharing economy trade body SEUK, contributed to the government's independent review into the sharing economy, and worked with Department of Trade and Investment to identify the next top UK startups. With her direct, refreshingly 'non-techy' approach, Alex also looks at broader trends in the tech sector, how the UK and elsewhere measures up against the dominance of Silicon Valley, and the future for workplaces and workforces. She also shares her experiences and opinions on women in technology and the disruptive power of the sharing and gig economies.
Fee range:
Please Enquire