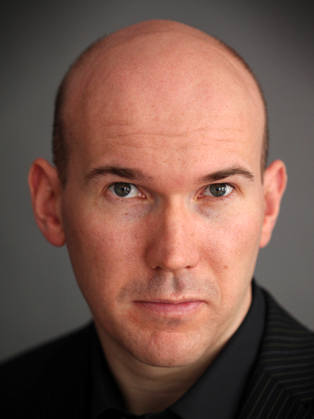 Best known for:
Alex Macqueen is best known for being an actor, with appearances in 'The Thick of It', 'Inbetweeners' and numerous others.
Summary:
Alex Macqueen is an action, comedian, presenter and former lawyer best known for his roles as Julius Nicholson in 'The Thick of It' and Neil's Dad in 'The inbetweeners'. He is also a superb conference chair, awards host and after dinner speaker.
Biography:
Alex Macqueen is an actor, best known for his roles as Julius Nicholson in the BBC's 'The Thick of It' and Neil's Dad in the Channel 4 comedy 'The Inbetweeners'. He was a member of the National Youth Theatre and President of the Cambridge University Theatre Company, before qualifying as a Barrister at the Middle Temple. Alex is a Master of the Bench at Middle Temple and currently an Ambassador for Macmillan Cancer and the British Heart Foundation.
In 2017, the Inn as a Master of the Bench elected him. Since taking up acting full time, Alex has starred opposite Matt Lucas in the BBC's Wind in the Willows; Josh Brolin in Woody Allen's You Will Meet A Tall Dark Stranger; and Riz Ahmed in Chris Morris's Four Lions. He was also nominated for Best Actor at the Evening Standard Film Awards for his role in Film 4's The Hide. Alex has also starred opposite Michael Caine in Paulo Sorrentino's Youth and Kenneth Branagh in the West End revival of The Painkiller.
His other credits include Shane Meadows's This Is England 88, the BBC's Peaky Blinders and Charlie Brooker's Black Mirror. He has also made a variety of guest appearances in Peep Show, Miranda, Outnumbered and the IT Crowd.
Alex hosted Downing Street Debates with Prime Minister David Cameron at number 10, for the charity, debate mate, and has been a guest speaker at the Edinburgh International Television Festival.
Other speaking work includes the Intelligence Squared 'Fleming v Le Carre' debate with Simon Callow and Anthony Horowitz as well as guest speaker at the Middle Temple Annual Dinner, with the Master of the Rolls, Lord Dyson, for 180 Benchers, Barristers and Students. Awards work includes hosting the 'Ultra Travel Awards' at the Savoy Hotel, on behalf of Children in Crisis, with the Duchess of York.
2020 includes Alex as Christine Keeler's lawyer in the hit drama The Trial of Christine Keeler.
Topic Areas
How the law and acting are similar
After dinner speech
Fee range:
Up to 5,000 GBP