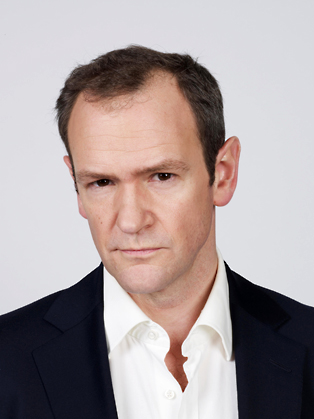 Best known for:
Alexander is best known for being a part of the comedy duo, Armstrong and Miller and longstanding Host of BBC's Pointless.
Summary:
Alexander is a presenter, comedian, actor and more recently singer. He was educated at Trinity College Cambridge where he read English. It was at the Cambridge Footlights where he met Ben Miller and formed the comedy duo Armstrong and Miller. Xander is also one of the country's most popular hosts - fronting Pointless and regularly taking on the Have I Got News presenter role. He has explored Italy for BBC One, portrayed David Cameron, and recorded Prokofiev's Peter and the Wolf.
Biography:
Alexander Armstrong is best known for being one half of comedy duo Armstrong and Miller. Their eponymous show ran from 1997 to 2001 and was renewed in 2007 for the BAFTA winning The Armstrong and Miller Show. Instantly recognisable as the presenter of Pointless and Have I got News for You, Armstrong has also appeared in many straight-acting roles.
Other TV credits include the dramas Life Begins and Mutual Friends and an appearance in Dr Who, Love Life. He's played the animal-hating vet in Beast, and David Cameron in The Trial of Tony Blair. He has also appeared in Saxondale with Steve Coogan, and provided the voice for Dangermouse in the return of the children's favourite.
The 100 Most Pointless Things in the World was published in October 2012. Also in 2012 he was the voice of Professor M for the animation breaks for the McLaren F1 team with the animations called Tooned which also featured the voices of Lewis Hamilton and Jenson Button broadcast on Sky Sports F1.

Alexander has chaired Channel 4's The Best of the Worst, and Don't Call Me Stupid. He has explored the history of Naples, Florence and Venice in Italy's Invisible Cities, and frequently entertains us on Radio 4. Xander has also more recently turned his hand to singing, producing two albums of popular classics and taking them on tour with a live orchestra, as well as a recording of Prokofiev's Peter and the Wolf.
Fee range:
10,000-20,000 GBP