Back
Allyson Stewart-Allen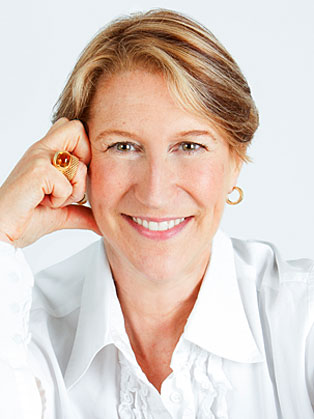 Best known for:
Allyson Stewart-Allen is the Founder and CEO of International Marketing Partners.
Summary:
Allyson Stewart-Allen is a renowned marketer, whose expertise in brand internationalisation is sought by leading businesses globally through her consultancy, publications, appearances, mentoring and corporate education.
Biography:
A Californian based in Europe for over 25 years, Allyson applies her extensive international consulting experience, MBA education with Dr. Peter Drucker and languages (French, German) to the company she founded, International Marketing Partners.
Using its BrandTravel™ methodology, Allyson helps companies and their leaders to successfully and profitably span international and functional boundaries by giving them the tools to be more effective in a global arena. Allyson's work helps companies avoid the pitfalls of expanding overseas, saving them time, money and reputation while better understanding local business cultures and consumer behaviour.
Allyson has advised more than 200 businesses in 26 countries including Aegis, BAE Systems, Burberry, Cadbury, Coach, HSBC, Lufthansa, NBC Universal, SAB Miller and Shell.
Allyson is co-author of best-selling book Working With Americans (Prentice Hall), the first business manual exclusively about the US business culture, which helps professionals improve their relationships with, and profits from, American business partners, bosses and colleagues.
Allyson is an experienced and frequent commentator lending her insights to broadcast, print and digital media across the globe. Besides her 4-year slot for Sky News as The Muse of Marketing, she has appeared on several television shows including twice for BBC's The Apprentice, CNBC's Business Class. Other outlets applying her insights include BBC News, ITV NEWS, CNN, The Financial Times, Bloomberg, USA Today, Business Week, The Wall Street Journal, Newsweek and Fortune magazines.
Allyson is engaged for her award-winning corporate education experience by both Fortune 500 companies and the world's leading business schools including Oxford University, London Business School, HEC Paris, Duke Corporate Education amongst others.
A frequent keynote speaker at international conferences, she also serves as a judge for the National Business Awards, British American Business CHASE Awards, The Stevies® International Business Awards and UK Women in Marketing Awards.
The first two-time winner of the European Foundation for Management Development's Excellence in Practice Award (2009, 2012), Allyson is recognised for the innovative leadership programmes she has created and delivered for London Business School (Lufthansa) and Said Business School Oxford University (BAE Systems). She is also a Mentor for the Mayor of London's International Business Programme.
Fee range:
Please Enquire