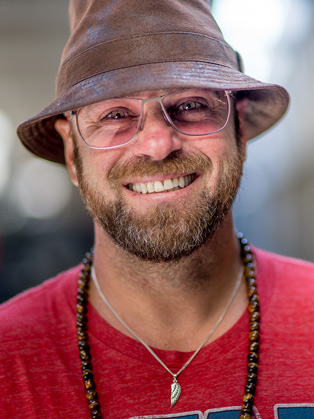 Best known for:
Aric Dromi is a Futorologist and Digital Philosopher.
Summary:
Aric Dromi is proud to explain that he built his career on things that he knew that he didn't know, and always took an assignment that pushed him to explore new fields, tools and methods that would redefine his vantage point on any given challenge.
Biography:
Aric splits his time between his role at the in-house futurologist at Volvo cars, sitting on the advisory board of NTT Innovation Institute (part of the NTT Group, ranked 65th in Fortune Global 500, NTT is the third largest telecommunications company in the world) and running his company; where he travels the world and changes the way we experience the world, the way we think about thinking and transforms the way we understand change. Aric thinks laterally and is often the first person in a team to see how widely different aspects of a problem or opportunity can play together and form a new concept or reality; in other words a genuinely innovative thinker. He covers trend activity in the realms of science and technology, economics, politics, environmental and demographic issues.
Aric Dromi's sessions are designed to help organisations and individuals better understand change and his vision of a digitally enabled autonomous future. He educates, inspires and empowers new thinking patterns. He delivers captivating speeches that frame questions and help people identify and abandon old paradigms and rethink thinking.
Topics:
Rewiring Innovation (Digital Transformations)
Blended Reality
Autonomous Everything
The Hybrid Monetisation Models
Humanising Machines
Fee range:
Please Enquire