Back
Barnabas Hurst-Bannister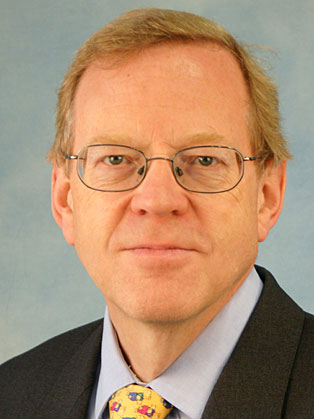 Best known for:
Barnabas is the Chairman of the Lloyd's Market Association.
Summary:
Barnabas started working in Lloyd's in 1975. After five years as a broker he then spent 20 years underwriting a wide range of Marine and Non-Marine classes. At Limit (previously Janson Green) he started Syndicate 1215 for the 1994 year of account and was the Active Underwriter. Following the syndicate's merger into Syndicate 79 he concluded his underwriting career as Active Underwriter of the merged syndicate. Barnabas was a member of Lloyd's for the underwriting years 1984-1998 and served as a member of the Lloyd's Market Board as of 2000.
Biography:
Since 2001, Barnabas has been Chairman of Travelers Syndicate Management Limited. He was elected Deputy Chairman of Lloyd's Market Association in June 2007 and appointed Chairman of the London Market Group in August 2009. Barnabas Hurst-Bannister was elected Chairman of the Lloyd's Market Association at the end of May.
What are your top priorities as Chairman of the LMA? 

Leading on the issues relevant to the Lloyd's market; Solvency II, the Claims Transformation Project and continuing business process improvements are my priority areas - ones for which the LMA is helping market practitioners to prepare. I believe by representing the interests of underwriters, the LMA is helping to achieve a profitable market.
On the international side as Lloyd's expands into other territories I keep a watchful eye on overseas markets and represent the interests of Lloyd's Managing Agents. The LMA continues to consult with Jose Ribeiro, Lloyd's Director of International Markets and Business Development, to establish where there is demand for new Lloyd's offices. Is underwriting an easier job than it was 30 years ago? 

No. Underwriters have had more rigorous requirements placed upon them in recent years and have had to adjust their working practices to reflect them. It is a very different place, the regulatory environment has changed and practitioners' skillsets have evolved as a result. But it is not just a different place – it is a better place too.
What advice would you give to someone starting a career in the Lloyd's market? 

The advice I give is to spend time in the market and talk with both underwriters and brokers. In this way prospective practitioners can gauge each discipline and find out which one is more suited to their attributes and skills.
Lloyd's as a market is resurgent, and we are seeing a very high level of interest from university leavers. Despite a challenging, soft market I do not anticipate this interest will wane. Meeting the challenge of training these graduates and of offering continuous learning throughout a practitioner's career is a key priority for the LMA and one which is being addressed by the Lloyd's Market Academy, through the leadership of Terry Hayday.
Which business classes and regions do you think present the biggest opportunities for underwriters in the next ten years? It is well documented that the BRIC regions (Brazil, Russia, India and China) are becoming the new powerhouses in world trade. Therefore Lloyd's Managing agents, working closely with the brokers, will need to be well positioned with the best products and services a subscription market can offer to take advantage.That said, managing agents will never lose sight of their traditional markets of North America and the UK where over 60% of their business is generated.
How does Lloyd's need to adapt to remain competitive in the 21st century? 

Preparing and adapting to new types of risk is accepted practice for Lloyd's underwriters. 
The recent environmental catastrophe in the Gulf of Mexico will lead insurers to assess how hydrocarbons of the future may be extracted. Any changes to hydrocarbon engineering will lead to Lloyd's managing agents creating alternative and attractive insurance products to cater for this change. The LMA supports the market on all aspects of insurance and reacts quickly when changes in underwriting conditions call on new or amended model wordings.
The use of technology to harness the placing of business in Lloyd's is becoming an ever increasing component to our offering. Clients value service; and that service is dependent on our ability to exchange information swiftly, reliably and with the minimum of risk. The LMA continues to work closely through the London Market Group in collaboration with the company market and brokers to ensure processes are modernised and our market is the most efficient and attractive.
Fee range:
Please Enquire