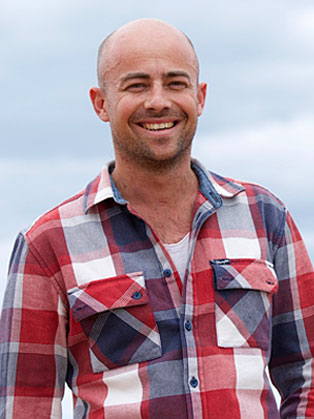 Best known for:
Ben Cryan is living proof that life can change in a second, of how a perfect life can be turned upside down.
Summary:
Ben Cryan achieved the unachievable. After falling from his surfboard onto a coral reef, he overcame all adversity to survive over 30 operations. His incredible story will inspire and motivate all who have the opportunity to hear it.
Biography:
Growing-up in North Queensland, Ben graduated from the University of Queensland with Honours in Civil Engineering. During his 20s, he did what all young people dream of doing: travelling the world working and surfing
In January 2011, Ben's life was on the rise. He landed a major engineering contract under his own business, bought his first home near the beach in Port Melbourne and found a great girl. Life in his eyes didn't get much better.
In the weeks ahead, Ben's outlook on life changed dramatically. Prior to starting his new role, Ben booked a life-long dream holiday surfing a popular break in Micronesia. On the last wave of the day a devastating surfing accident left him fighting for his life in a small-island hospital.
Over two years, he suffered severe coral blood poisoning, failing organs, emergency evacuations, 32 operations, 2 strokes and a kidney transplant with his mother. After all of that, he faced one of his biggest challenges…learning to settle back into a normal life.
Ben's story will leave you with a new appreciation on life and will allow you to re-set your life compass. His positive attitude, personality and contagious smile will leave everyone wanting more. There is something in this story for everyone!
Fee range:
Please Enquire
Testimonials:
I have heard a number of Motivational Speakers over the years and Ben stands out as by far the most inspiring, natural speakers I have had the opportunity to hear. Ben deserves high recognition as he is a charming, engaging speaker who from start to finish holds your attention. His story is one of strength, determination and seemingly pure stubbornness in the face of adversity and he delivers it in such a powerful, emotional way, there wasn't a dry eye in the room.
Jaclyn Woodward, Associate Director, Elite Cairns Rentals
Ben's story is one that makes you think. Think about the power of the mind, the body, and the human spirit. But, it also makes you thankful that we live in a world where people spend their lives helping heal, comfort, and saving each other. Ben talks about a harrowing experience that reminds you of the power of you, and the care and passion of those around us. I wholeheartedly recommend Ben's story as one you want to hear, and one you want to take something from. Each of us took something from what Ben gave us, you will too.
Iain Twine, CEO, Edelman South East Asia and Australasia
Ben delivered a fantastic account of his inspiring story at our recent global advertising conference. Following an intense day focused on our industry and business, having Ben deliver his uplifting account of what the human spirit can overcome left the team inspired and motivated to confront our own challenges and opportunities, however simple in comparison. Ben also delivers his account in an authentic, laid-back style with a dose of humour that ensures the audience immediately warm to him on a personal level. I would highly recommend Ben for similar events.
Chris Nardi, Global Advertising Director, Financial Times