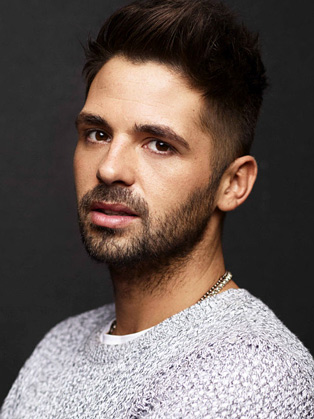 Best known for:
Ben Haenow came to fame when he won the 2014 season of the U.K.'s The X Factor.
Summary:
Ben Haenow is a British singer. He won the eleventh series of The X Factor in 2014. Following his win, his debut single, a cover of OneRepublic's "Something I Need", was released in December 2014.
Biography:
Ben was born and brought up in Croydon, South London; his parents divorced when he was four, and his mother worked three jobs to make ends meet.
While still in his early teens, he suffered from depression and alcoholism, before discovering music.
At the age of 15 he formed the rock band the Lost Audio with his brother, guitarist Alex, and toured the country before Alex developed a hearing problem and had to give up performing. Ben decided to audition for The X Factor; at the time he was working as a van driver, singing to passers-by on the street.
From his first performance on the show, Simon Cowell was a vocal supporter, expressing surprise that he didn't already have a record deal.
With his boyish good looks, down-to-earth personality, and powerful, versatile voice, Haenow was an early favorite to win, and eventually triumphed with 57% of the public vote. In traditional X Factor fashion, his debut single, a cover of OneRepublic's "Something I Need," was released in late December and became the U.K.'s Christmas number one, beating Mark Ronson's hotly anticipated comeback single "Uptown Funk" to the top spot. Shortly thereafter, on his 30th birthday, Haenow unsurprisingly signed to Cowell's Syco label and began work on his debut self-titled album, which was released in November 2015.
Fee range:
Please Enquire