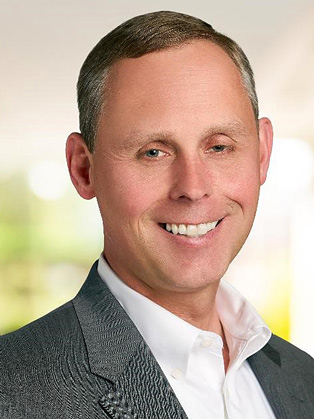 Best known for:
Bob Anderson is the Managing Director of Navigant Consulting.
Summary:
Bob is a recognized as an expert in cyber security, incidence response, cyber hacking, counterintelligence, and economic espionage. He has directed strategic initiatives and operations for high-profile international investigations in partnership with several Fortune 50 companies, the U.S. Departments of Defense, Justice, Energy, and Treasury, the U.S. Intelligence Community, and other federal agencies.
Biography:
As Managing Director in the Global Legal Technology Solutions practice and Information Security segment lead, Bob collaborates with clients to tackle their most critical security issues to safeguard against adversity and ensure that risks are managed rigorously. As a former national security executive with the FBI, his unique expertise in industry-leading cyber security threats and incident response strategies are instrumental in helping clients manage and protect their businesses.
Having been directly involved in investigating and prosecuting some of the most famous spies in U.S. history, Bob is an expert in theft of proprietary/trade secrets investigations. He has been retained as an expert witness in several ongoing litigations.
Bob and his team perform criminal and cyber investigations worldwide, conducting forensic analyses to determine how an incident occurred, assess whether there is evidence of information compromise, and identify impacted individuals through data mining. By combining computer forensic expertise with investigative, modern technical data mining, endpoint monitoring, and industry knowledge, the team provides expert information security solutions to companies, law firms, cyber insurers, and health care brokers, assisting with regulatory responses when necessary.
In 2012, Bob was awarded the Meritorious Presidential Rank Award by President Barack Obama, presented to government senior executives as the government's highest award for leadership. Early in his career, Bob served on the Hostage Rescue Team and completed deployments to more than 20 countries and three war zones. Before joining the FBI, Bob was a Delaware State Trooper for nearly nine years, serving in the uniform patrol division, criminal investigative unit, and aviation section. He received the Medal of Valor and the Trooper of the Year Award in 1990 for his efforts to save a family trapped inside a burning residence. The Trooper of the Year Award is the highest award presented by the state police and the State of Delaware. Bob is a licensed pilot and a nationally registered.
Fee range:
Please Enquire