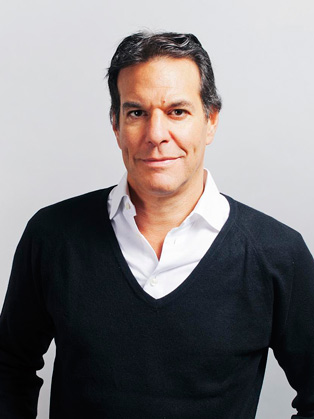 Best known for:
Brent Hoberman is best known for founding the website lastminute.com
Summary:
Brent Hoberman shot to fame as one of the bright young faces of the 'dot-com' boom, when he co-founded lastminute.com. Unlike many of his contemporaries, Brent's venture survived after the boom subsided, and he has strengthened and broadened his company since. Operating across multiple markets, lastminute.com has established approximately 13,600 supplier relationships and over 10 million subscribers.
Biography:
Brent Hoberman is chairman and co-founder of Founders Factory, an ambitious corporate backed incubator/accelerator based in London, and also of Founders Forum, a series of intimate annual global events for the leading entrepreneurs of today and the rising stars of tomorrow. Brent is a co-founder and was founding chairman of Smartup, Grip & made.com, a leading European direct-from-factory consumer homewares retailer. Most recently, Brent co-founded firstminute capital, a London-based pan-European seed fund, backed by some of the world's top entrepreneurs. Brent co-founded lastminute.com in April 1998, was CEO from its inception and sold it in 2005 to Sabre for $1.1bn. Technology businesses he has co-founded have raised over $500m.
Brent sits on the Advisory board for LetterOne Technology (a $16bn investment fund), the Oxford Foundry and the UK Government Digital Advisory Board. He is a board member of The Economist, a YGL and one of the Prime Minister's Business Trade Ambassadors. Brent was awarded a CBE for services to entrepreneurship in the 2015 New Year's Honour's List.
Fee range:
10,000-20,000 GBP