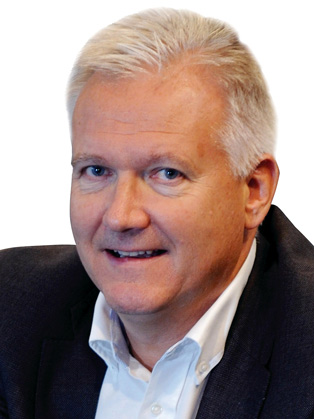 Best known for:
Brian McBride is one of Britain's foremost digital business leaders, Deputy Chair at Trainline PLC, NED at WiggleCRC and Kinnevik AB, former chairman of ASOS.com and Wiggle Ltd.
Summary:
As Chairman of Asos and CEO of Amazon UK Brian has been at the forefront of digital retail. He led Amazon through a period of extreme growth, oversaw the acquisition of LoveFilm and the launch of Amazon Prime, and was instrumental in launching T-Mobile's direct web and telesales customer-facing business. He now looks at how ecommerce businesses have grown, how to best engage with customers, and at lessons in leadership and change from Amazon and IBM.
Biography:
Brian McBride is Deputy Chair at Trainline PLC, NED at WiggleCRC, the Bridgepoint owned global online Cycling retailer, and Kinnevik AB, the long established Swedish public company which invests in digital businesses like Zalando, Tele2 and Babylon.
He is a Senior Adviser to Lazard's Global Financial Advisory business and Senior Adviser with Scottish Equity Partners.
Brian was Chairman of ASOS from 2012 to 2018, having seen it grow from £450m annual sales to £2250m. He was CEO of Amazon.co.uk from 2006 to 2011 having led it through its high growth period. He began his career with Xerox and subsequently worked in Senior roles at IBM, Dell Computers and as Managing Director of T-Mobile (UK). He has been a Non Executive Director of Celtic Football Club PLC, SThree PLC, Computacenter PLC and AO.com, and has served as a Non Executive Director on the Board of the BBC, as a member of the UK Government's Digital Advisory Board, and the UK Advisory Board of Huawei.
Prior to joining Asos and helping them grow exponentially from modest startup to leading player, Brian was CEO of amazon.co.uk for five years. During his time at the online retail giant their market grew hugely. They moved from primarily focusing on books and entertainment to providing everything from groceries to sports equipment. He also oversaw innovations like the Amazon Marketplace and Amazon Prime.

Brian has consistently led businesses that have revolutionised how consumers buy and what they expect from retailers.
Examples of Brian's speaking topics:
The online revolution came about and technology history
The rise of mobile and social media in retail
Engaging with the new consumer
Working with some of the world's best-known online retailers Brian addresses the common themes across sectors
Adapting to change and digital transformation
e-commerce growth
Leadership
Disruption and retail and other industry successes and derailments
Fee range:
Please Enquire