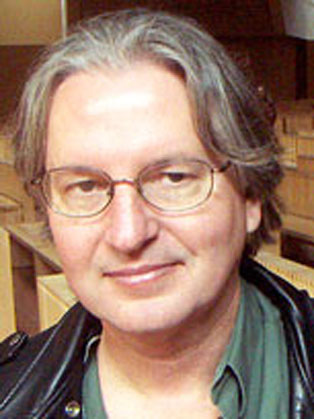 Best known for:
Bruce Sterling is best known for his work on the Mirrorshades anthology.
Summary:
A futurist, journalist, science-fiction author and design critic, Bruce Sterling is best known for his novels and his seminal work on the Mirrorshades anthology, which defined the cyberpunk genre.
Biography:
Sterling, along with five others is one of the founders of the cyberpunk movement in science fiction.
His nonfiction works include The Hacker Crackdown: Law and Disorder on the Electronic Frontier; Tomorrow Now: Envisioning the Next Fifty Years; and Shaping Things. He is a contributing editor of Wired magazine, for which he writes on a wide range of topics, including politics, globalization and offshoring, technology and security, and the potential of NGOs. He also writes a weblog.
Bruce Sterling also founded the Viridian Design Movement, an environmental aesthetic movement founded on the ideas of global citizenship, environmental design and techno-progressiveness. Bruce Sterling's numerous book-length essays both question and promote how the future is shaping our concepts of self, time and space.
Fee range:
Please Enquire