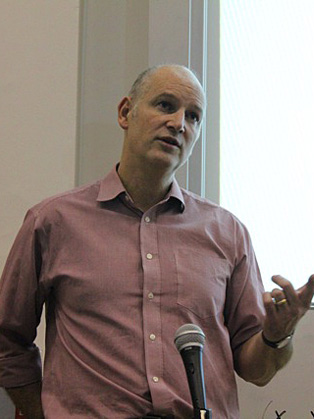 Best known for:
Charles Arthur is a journalist, and author of Digital Wars: Apple, Google, Microsoft and the Battle for the Internet and Cyber Wars: Hacks That Shocked the Business World.
Summary:
From 2005-2014 he was technology editor at The Guardian newspaper, where he worked on coverage of scores of stories including Wikileaks, Anonymous, and LulzSec. Previously he was science and technology editor at The Independent, and before that worked at New Scientist, Business Magazine and Computer Weekly.
Biography:
An experienced journalist, Charles has worked at the Independent and New Scientist - all adding up to over 25 years in technology and science journalism. Charles spent ten years as technology editor at the Independent before moving to The Guardian as their technology editor for ten years.
Charles has met all the senior figures in the technology industry and has extensive experience of reporting on the activities of Apple, Google and Microsoft. He has interviewed Bill Gates and Steve Jobs on numerous occasions. Charles has a large following and regularly speaks, writes and blogs on all topics relating to technology.
Charles is available for Keynote, Panel, Conference Chairing and After Dinner events.
Publications:
Digital Wars: Apple, Google, Microsoft and the Battle for the Internet (2014)
Cyber Wars: Hacks that Shocked the Business World (2018)
Fee range:
Please Enquire