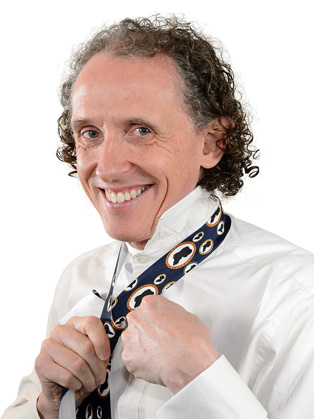 Best known for:
Silhouette Artist Charles Burns – The Roving Artist Charles Burns is one of only half a dozen full time silhouette artists in the UK and is widely recognised as the best and most experienced.
Summary:
In his long career as a silhouette artist Charles Burns has cut many notable portraits, including two silhouettes of the Queen. He is the UK's busiest silhouette artist, working at a huge variety of events at home and overseas.
Biography:
Charles Burns was born in London in 1961 and educated at Ampleforth, a Catholic boarding school in North Yorkshire. Here he was taught to draw in the classical tradition by the sculptor John Bunting, a student of Leon Underwood. Charles attended art colleges in Exeter, Wolverhampton and Lyon, France, graduating with a 1st-class Hons degree in Fine Art (painting) in 1984.
On leaving art college he worked for many years as a street artist in London's Covent Garden. He started by drawing 10-minute portraits in pencil and later began cutting silhouettes. He moved naturally from Covent Garden into corporate events, where he found a very different audience to the world of fine art.
In his long career he has appeared at all kinds of venues and cut over 150,000 profiles, including two portraits of the Queen, the Duke of Edinburgh, President Clinton (while visiting the National Portrait Gallery) and a ever-growing number of TV personalities, writers, artists and sporting celebrities.
Fee range:
Please Enquire