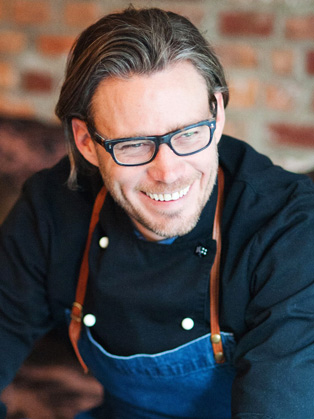 Best known for:
ChefFed is best known as a Journalist and Entrepreneur.
Summary:
ChefFed is a journalist, and entrepreneur with a unique penchant for creating memorable cooking and dining experiences.
Biography:
ChefFed had the opportunity to work alongside Michelin starred chefs Fredy Girardet, considered by many to be the best chef in the world, and Adolph Blockbergen. He also studied communications and sociology.
In 2010 ChefFed moved to New York City, where he was inspired by the immense cultural diversity packed into just 22 square miles. A genealogist's nightmare quickly became ChefFed's creative playground. Uprooted from the old-world European culture where cooking traditions span thousands of years, ChefFed discovered the freedom to create contemporary flavor profiles, transcending traditional boundaries and creating food free from cultural preconceptions.
With his unique background in the culinary arts and sociology, ChefFed has studied aphrodisiacs and the effect of food on our social lives, and our love lives, for years. By focusing on the ability to harness the sensual pleasure of our most basic need (food) to reconnect with our most basic desire (love), ChefFed introduces his guests to a better quality of life had by incorporating simple and delicious cooking and dining experiences into their modern-day schedules.
Based on his research and his contemporary flavor couplings, ChefFed launched a successful cooking school and a supper club in New York, promoting the idea that a full-circle, sensually pleasing fine dining experience can be easily recreated at home.
As a testament to his expertise and ability to create bold flavor combinations, ChefFed has been called upon by some of the world's most renowned perfumers to provide insight and inspiration for some of of the most popular scents being sold worldwide.
Fee range:
Please Enquire