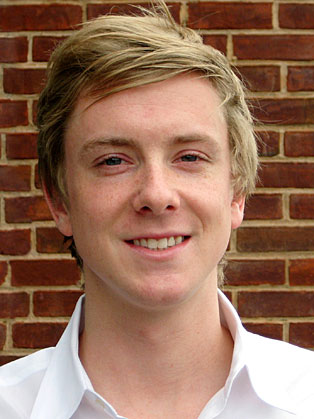 Best known for:
Chris Hughes is best known for co-founding the social networking site Facebook.
Summary:
Chris Hughes is an American entrepreneur who co-founded and served as spokesman for the online social directory and networking site Facebook.
Biography:
During his freshman year at Harvard, Hughes met and was unofficially recruited by Zuckerberg who at the time was still working in the early stages of Facebook. For the next two years, Hughes was unofficially responsible for beta testing and product suggestions. It was Hughes's idea to open Facebook to other schools, which eventually led to opening Facebook to the outside world. As a result of that, Hughes became the de facto Facebook spokesperson.
In 2007, he left Facebook to volunteer with the Obama campaign.
He is the Executive Director of Jumo, a non-profit social network organization that he founded in 2010, which "aims to help people find ways to help the world".
In March 2012, he purchased a majority stake in The New Republic Magazine. He is now the publisher and editor-in-chief of the magazine.
Hughes is married to Sean Eldridge, Political Director of Freedom to Marry.
Fee range:
Please Enquire