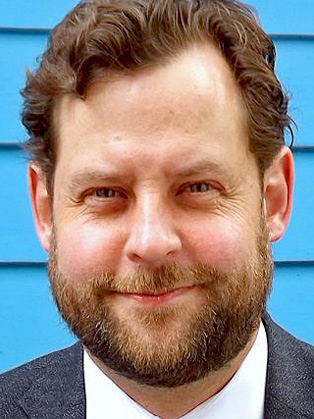 Best known for:
Chris is a global authoritative voice on sustainability.
Summary:
Chris Turner is author of the book "The War on Science", and the bestsellers, "The Geography of Hope: A Tour of the World We Need" and "The Great Leap: How to Survive and Thrive in the Sustainable Economy" where he sheds light on the global sustainability movement. Turner is one of Canada's leading writers and speakers on sustainability and the global clean-tech industry. His reporting on energy, climate and sustainability issues appears regularly in The Walrus, The Globe & Mail, Canadian Geographic and many other publications.
Biography:
Chris Turner is an author, speaker and strategist, providing Canada's authoritative voice on climate change solutions and the global energy transition. His latest book is The Patch: The People, Pipelines and Politics of the Oil Sands, a national bestseller and winner of the 2018 National Business Book Award. He is also the author of the bestsellers The Leap and The Geography of Hope, both of which were National Business Book Award finalists. His 2014 book How to Breathe Underwater, an essay collection, won the City of Calgary W.O. Mitchell Book Prize.

As a speaker and communications strategist, Turner's recent clients have included the Prime Minister's Office, the Canada Green Building Council, TD Bank, MaRS Discovery District, the Generation Energy Council of Natural Resources Canada, and the Smart Prosperity Institute at the University of Ottawa. His feature reporting on energy, climate and sustainability issues has won 10 National Magazine Awards and appeared in The New Yorker, The Guardian, The Globe & Mail, The Walrus, Canadian Geographic, and many other publications. He was a 2019 Berlin Energy Transition Dialogue international media fellow, a 2013 writer-in-residence at the Berton House in Dawson City, Yukon, and a 2010 Paul D. Fleck Fellow at the Banff Centre. He lives in Calgary with his wife and two children.
Fee range:
Please Enquire