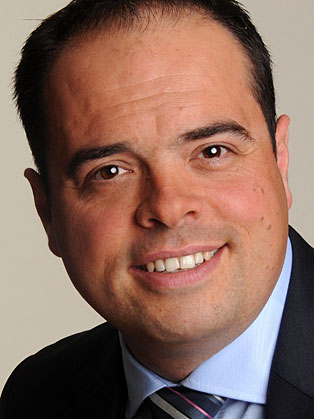 Best known for:
Chris Wilkinson is the founding director of Gifted Recruitment.
Summary:
Chris Wilkinson has a wide-ranging CV from a commercial pilot, to financial sales to setting up his own recruitment company. These achievements are born from a desire to overcome the challenges and difficulties of dyslexia.
Biography:
Chris Wilkinson is the founding director of Gifted Recruitment, a recruitment company based in Reading. The company also specialises in helping candidates with dyslexia from CV writing to interview skills, as well as working with the hiring company to advise them on the advantages that people with dyslexia can bring. People with dyslexia are gifted.
Following years of struggling and leaving school with no qualifications, Chris was diagnosed with severe dyslexia at the age of 31. Despite having a reading and writing age of a 6 year old he gained a Private Pilot's License and went on to become a qualified commercial pilot. This career sadly ended prematurely in the aftermath of 9/11. Chris went on to enjoy a successful career in finance, working for several top banks.
Gifted Recruitment was set up after Chris was looking for a new career and found that recruitment companies didn't have the knowledge or expertise to help people with dyslexia and other learning difficulties. Wanting to get away from the pressures of complex report writing at work, Chris embarked on his own adventure to set up a company to help others in his position.
In the first year of trading Chris took the company from one client to 60 clients within 12 months. He now recruits across the whole of the UK including Europe and America. Chris has grown his business through successful networking, social media strategy and building strong relationships with HR consultants across the globe.
Chris is available for motivational, business, entrepreneurial and career talks. He specialises in advice and methods for dealing with dyslexia and overcoming this to achieve your ambition. His knowledge and experience is based on overcoming his own challenges and having a successful career. An enthusiastic and charismatic speaker, Chris likes to keep the audience engaged through interaction and crowd participation. A story that includes living a life with dyslexia, the highs and lows of a commercial pilot, surviving in the corporate world and setting up your own business…a tale not to be missed.
Chris lives in Reading with his partner, Emily, and cat. His interests are flying his plane (TB 10) and skiing.
Sample Speech Titles
How to overcome dyslexia to achieve your ambitions
The joys and disasters of setting up your own business and how to succeed
Getting the career you want – CVs, job searching and the unadvertised market
Motivation – generating energy for you and your team
Client management techniques – sales, pipeline building and account management
Fee range:
Please Enquire
Testimonials:
Excellent. Very informative speaker and highly interesting topics covered. It was a great insight into Chris's development and overcoming his dyslexia and Education, very inspirational.
Sarah Garnett, Lexxic Education
We were delighted to have Chris Wilkinson present at one of our Lexxic Meetups (workshops run by dyslexia experts providing tips for people with dyslexia and other neuro-differences in the workplace) which was dedicated to entrepreneurship. Chris engaged our audience with his story and personal journey of managing with dyslexia which spurred him to fulfil his ambition of setting up his own successful business. His clear belief that anything is possible came across authentically and his natural, open and positive persona undoubtedly inspired our audience.
Lexxic LTD