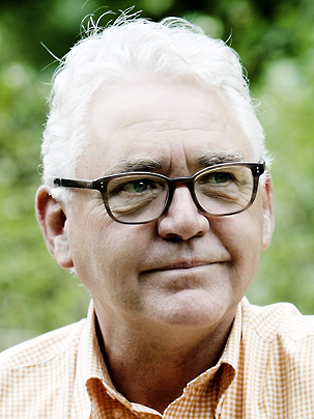 Best known for:
Best known for gifting the world with LEGO, as the companies Senior Director.
Summary:
Christian Majgaard is best known for gifting the world with LEGO as the companies Senior Director. Christian was responsible for their global brand, product and campaign development of their core business (toys) as well as their Theme Park and Media divisions. Acclaimed by Fons Tompenaars as one of 21 leaders for the 21st century, Christian is a highly respected figure in marketing and innovation. At Lego Christian's 25 year career with the company took in positions including Head of International Market Research and Head of EU Marketing. Christian now divides his time between creative and brand consulting, non-executive roles, writing and speaking.
Biography:
Christian Majgaard was featured in the recent book by Dutch/British professors Trompenaars & Hampden -Turner as one of the "21 Leaders for the 21st Century".
Christian was global top executive at LEGO®, responsible for world wide branding, marketing and business innovation. He stood behind numerous marketing successes such as the LEGOLAND® parks, in the U.K., USA and Germany and in LEGO Mindstorms® robots, the Harry Potter® license and the world´s best selling children's software.
Before joining LEGO, Christian was senior management consultant with PA Consulting.
Christian left LEGO in order to consult and inspire other international companies on their strategy, marketing, innovation and branding, while keeping close ties to LEGO´s owner.
He has inspired companies like Nestlé, Motorola, Bang & Olufsen, Swiss Re, TNT, Disneyland, Deloitte, Heineken, and global institutions such as IMD, ESOMAR and EMPRESA.
He authored the book "13 hints for tomorrow's brand builders" as well as numerous articles. Recently he starred in a national television series on how consultants help threatened corporations, and in national radio broadcast as an expert on strategic issues.
Highlights from his much entertaining and provocative views:
On Business Innovation:
"The biggest enemy a corporation will ever encounter during change is itself!"
"If you want a new vision I'll write you one now, but how will you make people change?"
On Branding:
"Upon return from their holiday, have you ever heard your friends say: " We stayed at a wonderful hotel, they had such nice letter heads and brochures!" "
On Marketing:
"There is no such thing as a mature market, - only tired marketers!"
"Most marketing managers have left the board room to become managers of one way-communication. The only marketing concept that appears to survive these years is their title"!
On Strategy:
"Any strategy process should begin by seeing the world as it is, yet most strategy meetings are about writing wishing lists to Santa Claus."
He is acknowledged for turning deep thought into clear messages, compelling examples and not least: great humour.
Fee range:
Up to 5,000 GBP