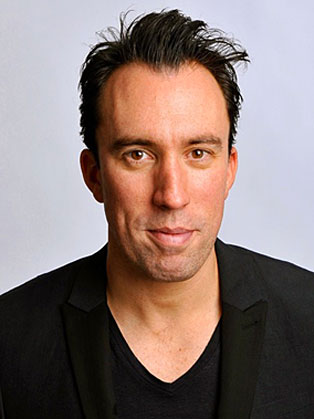 Best known for:
Christian O'Connell is a British radio DJ.
Summary:
Christian O'Connell presents the The Christian O'Connell Breakfast Show on Absolute Radio weekday mornings.
Biography:
Christian O'Connell is one of the country's most talented broadcasters and stand up comics with celebrity fans from Ricky Gervais and Stephen Merchant ("Christian is always funny and charming") to even Jeremy Clarkson. He has won a record breaking 12 Radio Academy Awards for his radio shows on XFM, Radio 5Live and currently his national daily breakfast show on Absolute Radio. Recently he has won another Radio Academy award and three Arqiva Commercial Radio awards for Best Breakfast Show, Broadcaster of The year and Feature of The Year and the prestigious Arqiva Lifetime Achievement Award. He recently branched out into stand up comedy. He has three sold out critically acclaimed Edinburgh Festival Shows, 2013's "This is 13" 2014's "Breaking Dad' and this years "You've Ruined My Morning... and other Fan Mail". THE LIST said "Funny, endearing, rude and entertaining...his interaction with the audience showed moments of genius", THE SUNDAY TIMES "Full of charm and brio", THE BIG ISSUE stated "Transfers his natural radio charm to the stage, has all the sharpness and likeability for stand up, and the warmth and charisma to somehow charm when musing about dead guinea pigs and sex with a watermelon (not from his own experience I should point out)" and THE INDEPENDENT ON SUNDAY "..a delight..his interplay with the audience is a real strength...". Warm praise indeed..
Fee range:
Please Enquire