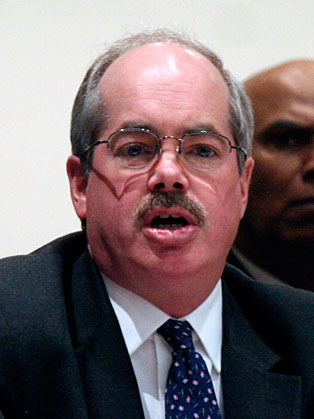 Best known for:
Christopher is a leading voice and researcher in energy use, energy technology, and the climate crisis.
Summary:
Christopher is a leading voice on the potential for new energy technologies and strategies to replace fossil fuels - increasing energy security and avoiding dangerous climate change. Christopher's two decades of energy research and writing encompasses solar energy, wind power, bio energy, geothermal power and energy efficiency. He is President of the Worldwatch Institute, a Washington-based international research organisation focused on energy, resource and environmental issues.
Biography:
Christopher is President of the Worldwatch Institute, a Washington based international research organization focused on the global connections between economic, social, and environmental trends. He co-authors the Institute's annual State of the World report, published in 36 languages.
Flavin has spent more than two decades documenting the vast potential of alternative energy sources and energy efficiency on a planetary scale. His 1994 study Power Surge: Guide to the Coming Energy Revolution foresaw key contemporary trends. He is also co-author of Saving the Planet: How to Shape an Environmentally Sustainable Global Economy.
Flavin is a founding director of the Business Council for Sustainable Energy. He serves on the board of the Climate Institute and on the advisory board of the American Council on Renewable Energy. He is also a member of the Greentech Innovation Network, an investment initiative of Kleiner Perkins Caufield & Byers. Together with colleagues, he advised the Chinese government on their landmark renewable energy legislation of 2005.
His books, articles and research cover solar, wind, geothermal, bioenergy and hydrogen. In addition to his extensive publication with Worldwatch, Flavin has appeared in The New York Times, Timemagazine, and Technology Review, as well as on media outlets including the BBC, CNN, the PBS NewsHour, National Public Radio, and Voice of America. He has testified before national and state legislatures and addressed business, policy and university audiences on five continents.
Flavin speaks on energy policy and renewable energy, including solar, wind, geothermal, biofuels and hydrogen, as well as on breaking our addiction to oil, peak oil and gas, nuclear energy, the climate crisis, new technologies as business opportunities, and the implications for both the economy and the environment of rise of China and India.
Fee range:
Please Enquire