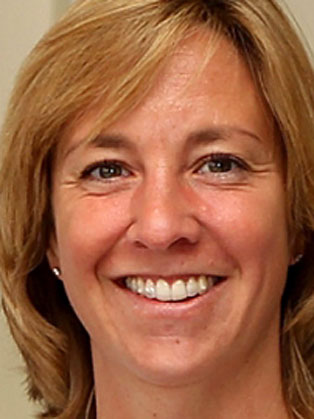 Best known for:
Clare Connor is an English all-round cricketer who bats right-handed and bowls slow left arm spin.
Summary:
Clare Connor made her England One Day International debut in 1995 and played her first Test match that winter. She took a hat-trick against India in 1999 and captained England from 2000 until her retirement from international cricket in 2006.
Biography:
Clare Connor (MBE, OBE) first came to prominence by playing for the Brighton College team a little before her England career began. She has also appeared in The Cricketer Cup (2002), the first woman ever to do so. In 2004/05 she captained the England side to the semi-finals of the 2005 Women's World Cup in South Africa, and that winter also played state cricket for Central Districts Women in New Zealand.
Connor taught English, P.S.H.E and PE at Brighton College while heading up their PR operations, and also spent time working for Channel 4.
Connor was awarded an MBE In 2004 and an OBE in 2006. Also in 2006, she became the first woman to play for the all-star charity side, Lashings World Xl.
Fee range:
Please Enquire