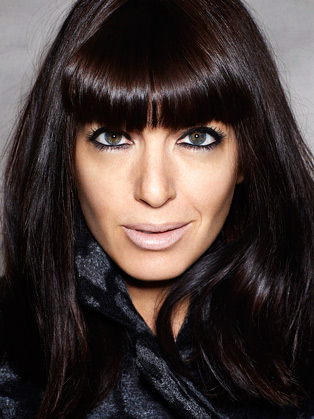 Best known for:
Claudia Winkleman is one of the most sought after television presenters, renowned for her work in fashion.
Summary:
Claudia Winkleman presents the Great British Sewing Bee and is co-host of the Strictly Come Dancing results show. She also hosts the BBC's Film Programme and has been known to appear as a panelist on Never Mind The Buzzcocks and Have I Got News For You.
Biography:
Bubbly and charming, and with a wealth of experience entertaining large audiences Claudia Winkleman is the ideal awards host for your event.
Brought up in the London suburb of Hampstead, Winkleman was educated at the independent City of London School for Girls and New Hall, Cambridge, obtaining an MA Hons degree in History of Art.
Her first major television job was in 1991, on the regional discussion programme Central Weekend. In 1992, she began frequently to appear in the long-running BBC series Holiday.
Throughout this period, Claudia also appeared as a reporter on other shows, particularly This Morning, the dating show Three's a Crowd, Fanorama and God's Gift.
Between 2002 and 2004, she began her first daily TV role when she hosted the BBC Three Entertainment update show Liquid News. She shared the presenting duties with Colin Paterson, and later Paddy O'Connell. In 2003, Fame Academy appointed Claudia to present a daily update show on BBC Three, in conjunction with its second series. She also began hosting Strictly Come Dancing: It Takes Two, a supplementary programme to Strictly Come Dancing.
In 2007, she took over from Cat Deeley as the main host for the third series of Comic Relief Does Fame Academy, co-hosting with Patrick Kielty. She also presented the Eurovision Song Contest. In March 2008, Winkleman rekindled her partnership with Patrick Kielty when the pair hosted the final leg of Sport Relief 2008, announcing £19,640,321 as the final amount raised through viewers' donations. She has since spoken of how much she was moved by the experience.
In 2007, Winkleman was the face of Sky Movie Premiere's coverage of the 79th Academy Awards, repeating it for the 80th Academy Awards in 2008. The show was broadcast live in conjunction with the ceremony itself, running right through the night into the early hours of the morning.
She has made many guest appearances on panel and talk shows, including: Never Mind the Buzzcocks, Would I Lie To You?, Have I Got News for You, Friday Night with Jonathan Ross, and Lily Allen and Friends. In February 2008, she appeared on the British version of the comedy improvisational show Thank God You're Here, hosted by Paul Merton.
As part of the celebration for London's win for hosting the 2012 Olympics, Winkleman co-hosted the London 2012 party alongside Matt Baker on 24 August, on the BBC.
Winkleman narrates the BBC Three show Glamour Girls, a documentary series focusing on Britain's glamour industry. She was a panellist on Channel 4's The Big Fat Quiz of the Year 2008 & 2009.
In 2009, Claudia appeared as presenter of Let's Dance for Comic Relief, a no-rule dance contest to raise money for Comic Relief which is similar to Strictly Come Dancing, but with musical, pop and dance songs. In the same year, she presented a section of the Red Nose Day live telethon alongside Jonathan Ross.
In March 2009, Winkleman was announced as the host of the new series of Hell's Kitchen on ITV1.
On 14 November 2009, she stepped in on the main show of Strictly Come Dancing to present backstage, this was due to main presenter Bruce Forsyth being on sick leave. She co-hosted the show with Tess Daly and guest presenter Ronnie Corbett.
On 29 March 2010, Winkleman was named as one of the new co-presenters of The Film Programme, replacing Jonathan Ross. The Guardian stated, through her recent hosting of Sky Television's coverage of The Oscars, Winkleman had "proved both a passionate and engaging advocate of cinema", while her husband Kris Thykier is a film producer with credits on several mainstream releases.
On 10 October 2010 she began hosting the Strictly Come Dancing result show on a Sunday assisting Tess Daly.
Winkleman started her journalism career as a travel writer, with columns about her various worldwide excursions. She did so in The Sunday Times and The Independent, but also contributed to the free daily London paper Metro in a similar capacity. As her television career - and family - evolved, she travelled less, and began to write more general work Lifestyle journalism about womanhood, sex and relationships. She wrote for Cosmopolitan and Tatler amongst others.
Between 2005 and 2008, she wrote a regular Wednesday column for The Independent called Take It From Me.
In 2007, she travelled to Uganda for Comic Relief, where the harsh realities of the AIDS situation there affected her greatly. Following this, she manned the phones at the BT Tower for the Disasters Emergency Committee in response to the problems in Darfur. In May 2007, she helped relaunch The National Missing Person's Campaign, and also supported a Christmas campaign by the charity Refuge, which aimed to stop domestic violence.
Fee range:
Please Enquire