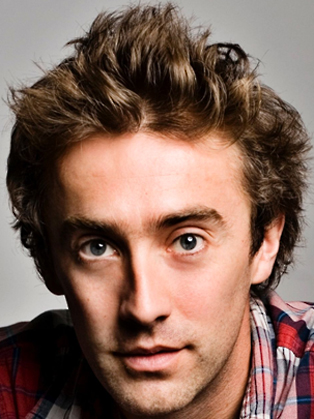 Best known for:
British television presenter, television and stage actor best known for the Gadget Show, Culture Show and Bang Goes The Theory. Dallas won Celebrity Mastermind 2015.
Summary:
Dallas is one of the most versatile and well travelled factual presenters working in the industry. He has filmed in some of the most extraordinary & challenging locations all over the world - Sewer diving in Mexico City, scaling the world's tallest building in Dubai, exploring secret chambers in Egypt's Great Pyramid, filming rocket launches to the International Space Station in Kazakhstan and diving for lost Spanish treasure off the coast of Cuba.
Biography:
His television career began on The Gadget Show (Channel 5) followed by BBC1's prime time science magazine show Bang Goes The Theory, and he has gone on to present landmark projects across the BBC and beyond. Tutankhamun: The Truth Uncovered, a BBC One special revealing revolutionary new scientific theories about the demise of the boy king aired in October 2014. Earlier in 2014 The Treasure Hunters (BBC1) with Ellie Harrison which saw them on the trail of earth's most prized and valuable treasures both natural & manmade; Supersized Earth (BBC1), the BAFTA nominated series that examined the scale and pace with which humans have transformed the Earth in a generation; Airport Live (BBC2), three days of unique access 'airside' at Heathrow Airport with Kate Humble & Anita Rani; Egypt's Lost Cities (BBC1), a feature-length documentary that used satellite technology to hunt for undiscovered historical treasures and a six part series for National Geographic Time Scanners, which used laser scanning technology to uncover the secrets of the world's most famous historical buildings, from Machu Pichu in Peru to St Paul's Cathedral. In January 2015 Dallas won Celebrity Mastermind, his specialist subject being the works of Werner Herzog.
On BBC Four he is a regular presenter of the Horizon Guide series that covers a wide variety of big science subjects from dogs to quantum mechanics, as well as presenting Voyager: Beyond the final frontier - the story OF NASA's Voyager mission and The Drake Equation: The Search for Life - an investigation into the science and history behind our efforts to find life beyond the earth.
Away from television Dallas is just as comfortable entertaining live audiences and has hosted some of the biggest BBC branded live events including Dr Who's 50th celebrations at London's ExCel arena, Stargazing Live, and a two-summer national tour of Bang Goes the Theory.
He is a regular contributor to the BBC's Science magazine Focus, the Times' Eureka magazine and The Observer. He has appeared on BBC Radio Four's comedy science show Infinite Monkey Cage, with Robin Ince and Brian Cox, Loose Ends with Clive Anderson, and Shaun Keavney's Breakfast Show on BBC6 Music.
When not investigating life, the universe and everything, Dallas enjoys cooking, scuba diving, free diving, is an accomplished amateur magician and was a ski instructor in the Cairngorms. He has an encyclopaedic knowledge of space suits, the periodic table, Alan Partridge, and the films of Werner Herzog. Although most of his spare time is spent cleaning up after his two children.
Fee range:
Please Enquire