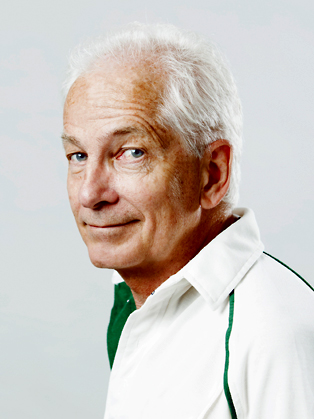 Best known for:
David Gower OBE is a former English cricketer who became the captain of the England cricket team during the 1980s.
Summary:
David Gower enjoyed one of the most prolific first-class cricket careers in English history, in both domestic and international competitions.
Biography:
David Gower is one of England cricket's finest captains and players. Often described as one of themost stylish left-handed batsmen of all time, Gower played 117 Test matches and 114 One Day Internationals (ODI) scoring 8,231 and 3,170 runs, respectively. He is England's 6th highest cappedtest player and 4th highest test run scorer of all time.
Now a broadcaster and journalist, David's main job is to present and commentate on SKY's coverageof international cricket. David spent 5 years as a commentator for BBC TV, also presenting Gower's Cricket Monthly, and David Gower's Cricket Weekly on Radio 5. During this time David was team captain opposite Gary Lineker on BBC TV's hit show "They Think It's All Over". After 2 years as theSunday Express cricket correspondent, and 2 more as a columnist for the Sunday Telegraph he then wrote a well-received column for the Sunday Times for 10 years.
When not presenting on Sky, you can find David on stage at theatres across the country with his upcoming show ''On The Front Foot''.
Fee range:
Please Enquire