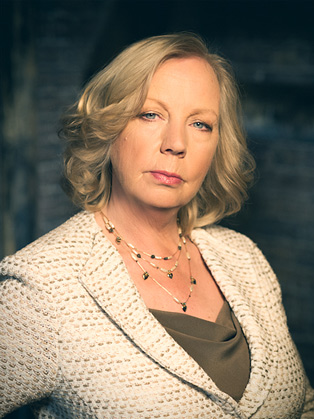 Best known for:
Successful business woman and self-made millionaires who rose to TV stardom as a BBC Dragon's Den investor.
Summary:
Deborah Meaden is a British multi-millionairess who launched her own glass and ceramics export company whilst still in her teens and straight out of business college, before setting up one of the first Stefanel fashion franchises in the UK. She became a household name through her presence on BBC2's Dragons Den.
Biography:
At 19 Deborah launched her own glass and ceramics export company straight out of Business College and then went on to set up one of the first Stefanel fashion franchises in the UK. With several successful businesses in the leisure and retail sector under her belt, Deborah became Managing Director of the holiday park business Westar Holidays, acquiring the major shareholding in a management buyout. She later sold the company to Phoenix Equity Partners in a deal worth £33million whilst retaining a 23% stake which she sold when the business was sold to Parkdean Holidays for £83m.
Deborah first appeared on Dragons' Den in Series 3 and is known as a shrewd and straight talking dragon. The show has led her to invest and advise in all manner of businesses leading to a wide ranging portfolio across a variety of sectors.
Deborah supports ethical, fair practice both in business and in life and feels that taking care of people, planet and its wildlife has never been more important. She is actively involved in numerous charities and is a Fellow for the WWF, a Trustee of Tusk Trust, Ambassador for lendwithcare, Marine Conservation Society and Medical Detection dogs amongst others.
A passionate speaker who really engages with her audience, she speaks on topics such as leadership, change management, entrepreneurship, business and retail, whilst interacting constantly with audience members.
Fee range:
Please Enquire