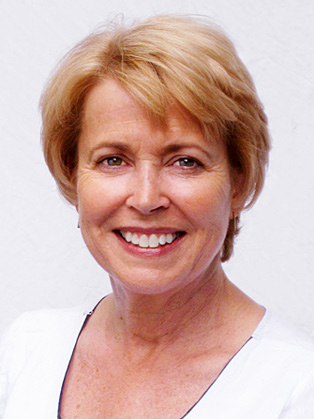 Best known for:
Award winning business advisor, mentor and speaker.
Summary:
Diana is an expert in advising companies on driving growth through peak performance productivity, leadership and management, and what A-teams do differently. With an entrepreneurial and marketing background, she is a source of new ideas and techniques motivating teams to achieve more by doing less.
Biography:
Currently advising and mentoring in the UK, Europe, US and Canada, Diana challenges every client and attendee to make at least 2 extra productive hours a week – and hasn't failed yet! 50% more productivity is often achieved. Her online training course Productivity and Time Management Techniques and Hacks has a global following.
Diana has been consulting for over 25 years. She works holistically with every business discipline, basing her presentations on what her clients from all backgrounds and business strata have found to be the most useful skills, strategies and working practices. She delivers in a clear, refreshing and engaging manner with examples that are based on clients' real experiences, tailoring her content to entertain and meet the needs of each audience.
Diana founded her first public relations consultancy in the late 80s, growing and later selling it to FKB Carlson and reaching financial freedom at 35. She became a director and part of the IPO team, selling the largest global marketing group of the time. Seeking further challenges she subsequently founded, sold and merged two more award winning consultancies.
Diana clients have included the BBC, Coca-Cola, GlaxoSmithKline, Heinz, Lever Brothers, Mars Confectionery, Nat West, Tesco, and Volvo Concessionaires, government departments as well as small and medium sized companies, start-ups, and not for profit organisations.
Diana has been an inspirational speaker since the late 80s, when as head of the Flower Council of Holland's UK office, she presented at industry events and discovered the value of fun, unexpected approaches and angles.
In 2004, Diana focused her attentions on business advising and mentoring including businesses, the School of Communication Arts, The Market Research Society, the Marketing Agencies Association and the Future Leaders Academy. She has worked closely with Grant Thornton as a Growth Coach then Enhanced Expert for the Government's Business Growth Service. In this work, Diana has never yet found a company that cannot save waste in one or more of 7 key areas, and these are introduced in her leadership presentations.
She is a qualified DISC psychometric profiler and can incorporate profiling to add extra value if wished, as part of an interactive speech with audience participation or ahead of the presentation. Through profiling, Diana reveals how to build stronger relationships and teams, and inspire every level of colleague or customer interaction, by learning self awareness and the actual impact on, rather than intention of, communications on different personalities. One size does not fit all.
As a keynote and motivational speaker on the corporate circuit, Diana shows audiences how to adopt the right mindset, beliefs and behaviours to be motivated and inspire others to perform at the top of their game. Her talks introduce values like transparency and collaboration and how they get better results. She demonstrates strategies to adopt to avoid being sucked into inefficient daily office routines, including email management, to create space to focus and innovate for the bigger picture.
Every relevant model is introduced and she explains the neuroscience behind our bad habits and the good habits to replace them with. Every talk is tailored but they all arm every attendee with the questions, tools, confidence and inspiration to maximize their productivity, leadership, visionary and coaching skills, team performance, or customers' satisfaction.
Her stated goal is for every attendee to be motivated enough to do something different as a result of her presentation. Her reviews are a testament to these skills.
Sample Speech Titles include:
Time management/productivity: The psychology of optimum productivity/Time management habits of highly effective people/Achieve more by doing less/Productivity + Team Performance = Success/The hottest mind tools for optimum performance/You will never complete your joblist! But you CAN increase your productivity, motivation and efficiency.
Leadership: Lessons of a leadership and management Business Mentor/Developing Leadership for Business Performance in Rapidly Growing Companies/What thousands of clients - from the BBC to Unilever to companies you have never heard of - have taught me about leadership that isn't in print.
Team performance: What do A teams do differently/How to create high performing teams/Empowering your team/High growth teams/Top must-haves for optimum team performance/What clients have taught me about team performance that isn't in print.
Great coaching and mentoring skills to increase performance and productivity/ Great mentoring secrets and skills for team management.
Using psychometric profiling to enhance leadership/team performance/customer focus/in-house mentoring/time management: one size doesn't fit all. DISC psychometric profiling offered online or interactively at event for all attendees.
All speeches can include or focus on assertiveness as a means not only to promote better communication and increase efficiency faster; but also to lower personal stress induced by lack of assertive skills.
Fee range:
Up to 5,000 GBP
Testimonials:
Diana brought a unique, refreshing and thought provoking view on the topic for our team. Having fresh eyes, she was able to draw on references from the past and present day and delivered it in a very entertaining way. It was a perfect end to our event and her session received fantastic feedback from our delegates.
Alison Muir, VP Human Resources, Interstate Hotels UK
The training session with Diana was great. The course was tailored to the specific needs of the audience with day to day examples incorporated in the session. It was really engaging and the team took lots of positive actions and learning from it. We hope to use Diana again in the future.
Nathan Kemp, Director, M & C Saatchi PR
Excellent. I came away very motivated and am re-training myself as a result! Great to hear someone who understands the issues we face and to offer suggestions to overcoming them. Can see lots of things that we can do to improve. Informative and thought provoking
Sarah Giddy, Traffic Manager, TDA, Cheltenham
Excellent, Enjoyable and relaxed session, which offered us tangible tasks and tools that will make a big difference to our effectiveness.
Martin Woolley, Managing Director, The Specialist Works, London