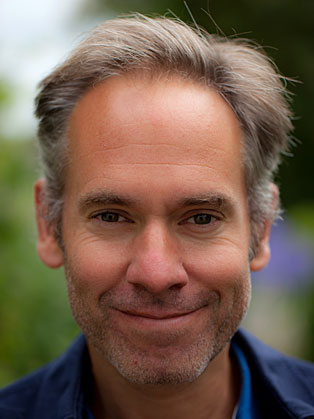 Best known for:
Dominic Frisby is a multi-talented individual who not only is a comedian, but a writer, actor and finance guru as well.
Summary:
Comedian, speaker and author Dominic Frisby is well versed in economics, politics and current affairs – as well as being an extremely charming comedian and compere.
Biography:
In 2016, Dominic headed to the Edinburgh Festival with a show about that most obvious of subjects for comedy… TAX, which was a regular sell out at the Gilded Balloon. He is currently the host of the Virgin podcast 'Live. Life. Better.', and he also featured in Dave's TV series 'The Money Pit', alongside Jason Manford, in which he appeared as the financial expert.
In 2006 Dominic was progressing quite happily in comedy ('viciously funny and inventive' Guardian; 'masterful' Evening Standard; 'endowed with great comedy talent' Chortle), when he suddenly became fascinated with the worlds of economics and finance.
He started a podcast on the subject as a means to meet and talk to economists, financiers and CEOs. Suddenly, he found himself in regular contact with these people. Moneyweek Magazine (the UK's best-selling financial) gave him a column. His reading and research convinced him that a financial meltdown was coming – and that the mainstream was blind to it. He put his and all his family's money into gold and silver – a bold and unconventional decision that paid off.
Dominic has since become an in-demand speaker ('extremely funny and very intelligent', Charlie Morris, HSBC). He writes a weekly investment column for Moneyweek, and regularly writes for the Guardian. He has written two books – Bitcoin: the Future of Money? ('A great book … read it and glimpse into the future,' Richard Branson) and Life After the State ('Something extraordinary … a page-turner on the economy', James Harding). And he co-wrote and narrated the internet sensation documentary about the global financial crisis, The Four Horsemen (over 3 million hits on YouTube).
His mixed background means he can explain finance in an entertaining, intelligent and accessible way.
Fee range:
Please Enquire
Testimonials:
"It was a pleasure to have you on, I really enjoyed it. The background work and understanding of your audience was clearly evident in your excellent session."
Charles Newsome, Divisional Director, Investec Wealth & Investment Limited
Thank you very much for coming all the way to South Africa to speak at our event. Your talk was very well received.
Bronwyn Williams, Fleet Street Publications, Johannesburg.
Your after-dinner speech, as well as being extremely funny, was very intelligent – pitched at just the right level for the event. Everyone is still talking about it. I could see a great deal of thought had gone into it and you helped make the night a great success. Thank you!
Charles Morris, Head of Absolute Return, HSBC