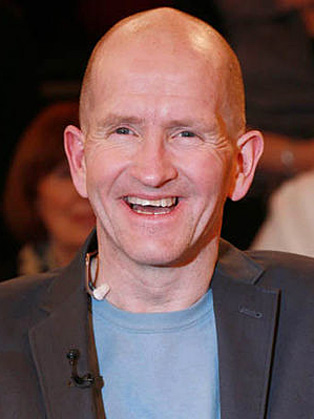 Best known for:
Eddie 'The Eagle' Edwards is Great Britain's first Olympic Ski Jumper.
Summary:
Eddie Edwards, nicknamed "Eddie the Eagle" by the media, is a British ski jumper and skier who in 1988 became the first competitor since 1929 to represent Great Britain in Olympic ski jumping.
Biography:
Eddie was ranked 55th in the world which qualified him as the only GB applicant for the 1988 Winter Olympics in Calgary.
With the UK firmly backing the plasterer from Gloucestershire, Eddie took to the slopes followed by a whirlwind of international press and media.
Eddie competed in the 70m and 90m jump events, but unfortunately came last in both events.
Although he did not win an Olympic medal, he did win a place in the hearts of spectators all around the globe. This was ultimately due to his lack of success, but more importantly his pure determination and 'have a go' attitude.
During the Winter Games closing ceremony, the president of the Organizing Committee, Frank King, singled out Edwards for his contribution: "At these Games, some competitors have won gold, some have broken records, and some of you have even soared like an eagle"
Eddie became a global celebrity with huge commercial success.
Since the 88' Winter Games, Eddie 'The Eagle' Edwards has continued to appear in advertising campaigns, make personal appearances and deliver motivational and after-dinner speeches.
As a regular on television and radio, more recently Eddie has been a competitor on BBC1's Let's Dance for Sport Relief (making it to the Final on public votes) and was the winner of BBC's Winter Wipeout and ITV's Splash.
Eddie is currently the jump coach on Channel 4's The Jump.
A major feature film based on Eddie's inspirational life story has been released worldwide – 'Eddie the Eagle', featuring Hugh Jackman and Taron Egerton.
Fee range:
Please Enquire