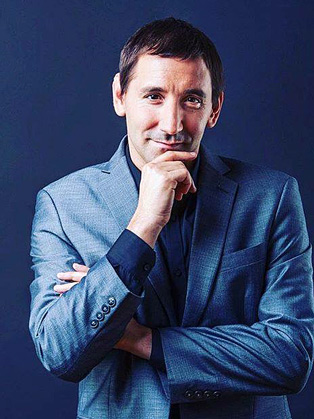 Best known for:
Elliot Kay is an author, speaker, mentor and business strategist.
Summary:
After building his own successful coaching practice, he now shows others how to plan and scale their businesses for success. Elliot has directly assisted hundreds of coaches, speakers, consultants and entrepreneurs around the world and continues to speak at many events, conferences and seminars. He has featured on various radio shows, podcasts and online summits and is one of the top 'go to' people for advice on Business Strategy and Entrepreneurship.
Biography:
Elliot Kay currently runs 2 businesses. A Strategy business and is the Commercial Director and lead trainer for Speaker Express. Elliot has worked across the globe in the UK, Africa, USA and Europe. Elliot has a combined seventeen years experience in both training and coaching, having designed and delivered training for Sky Television, Talk Talk, the NHS and many more.
After almost losing everything, Elliot has turned around his businesses to form one of the leading strategy, training and coaching companies for both self-development and strategy in the UK - using his own experience to ensure others don't make the same mistakes as him.
As part of giving back, Elliot has been a mentor for the Princes' Trust for the last 5 years. Elliot has unlimited passion for results. His passion is to help business owners to live The Elite Business Lifestyle through strategy boardrooms, workshops and mentoring. Elliot is a certified coach, cognitive behavioural hypnotherapist and accredited strategist.
Publications: Power to Succeed (2017).
Fee range:
Please Enquire