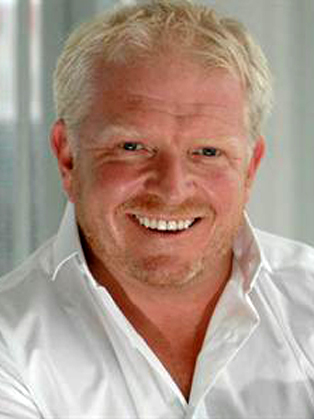 Best known for:
Transformational leader who has turned-around, rebranded, overhauled, reinvigorated and expanded businesses from entertainment to transport through launching numerous cutting edge initiatives.
Summary:
Ellis has headed a national newspaper business, turned around the Greyhound Bus operation in the US and ran Simon Cowell's Syco Corporation before he took charge of Scottish media group DC Thompson, steering them into the digital age with interests from local newspapers to cloud computing. Highly engaging speeches, full of original thinking and humour, Ellis shows how to deal with disruptive forces, create a positive culture and inspire enthusiasm throughout the organisation.
Biography:
In a varied executive career Ellis Watson has turned-around, rebranded, overhauled, reinvigorated and expanded businesses from entertainment to transport.

Starting out in newspapers Ellis's first break came as Marketing Director at The Sun, later reporting directly to Rupert Murdoch. He then became CEO of Celador International, taking Who Wants to Be a Millionaire? to over 100 countries. He was lured back to Fleet Street as MD of Mirror Group Newspapers, giving him his first leadership role in a PLC.

Ellis then led distribution and logistics business John Menzies before joining the board of FirstGroup to turn-around the fortunes of iconic transport behemoths like Greyhound across the Americas. This latter role saw him radically challenge a culture of low morale, poor service and bad public perception across a vast, overstretched network.

As global CEO of Simon Cowell's Syco Corporation, Ellis took an array of record labels and programme formats, including the X Factor and Got Talent formats, to international success. Whilst at Scottish media group DC Thomson, he helped steer a traditional, family run firm into a resilient, future-proofed organisation by transforming the group's business models, brands and commercial direction, including expanding into the digital and data domains. His work has seen him appointed by the First Minister of Scotland as a Global Scot, and by the Treasury to the government task force on Scotland.

Ellis challenges, motivates and advises with an original insight, enthusiasm and humour that is rare amongst senior business figures. Whether it's the wrecking-ball nature of the digital revolution or shifts in the economic environment, he argues that external shocks and disruption can be a springboard for positive change. He shows how to inspire passion when under pressure, and how to progress from mission statements to true company culture, embracing quality, integrity and diversity.

With fascinating views on leading through disruption, improving processes, and dealing with the complexities of governance and talent management. Ellis specialities include corporate turnaround, HR & training, branding & marketing, reputation, business strategy, transformational leadership.
"Very relevant, provocative and entertaining" Morgan Stanley
Fee range:
5,000-10,000 GBP