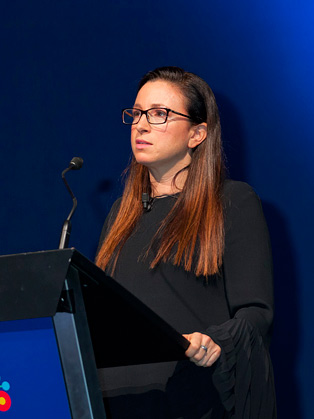 Best known for:
Emma Sinclair MBE is the youngest person to have floated a company on the London Stock Exchange, at 29.
Summary:
A serial entrepreneur, Emma Sinclair MBE now co-leads global software company EnterpriseAlumni. Their software powers the corporate alumni networks of some of the world's largest companies.
Biography:
Starting out in mergers and acquisitions at NM Rothschild in the UK and US, Emma soon moved to start her own business. The founder and CEO of Target Parking, she sought to revolutionise the moribund management of the parking and facilities sector across the UK.
After selling Target Emma co-founded and now jointly leads the innovative global software company EnterpriseAlumni. A SAP Partner business, EnterpriseAlumni applies facets of big data and the cloud to help people find collaborators to solve business problems and provide a competitive advantage. It was voted the most innovative new enterprise software company at the SAP Pinnacle Awards.
Emma also mentors and advises other businesspeople, and her belief that entrepreneurship can change the world has seen her become the UK's first UNICEF Business Mentor. In her role as a UNICEF advisor she completed the UN agency's first crowdfund to introduce Innovation Labs in refugee camps. She was also part of a government business mission to Silicon Valley to foster new ties and improve trade between Europe and the US.
A regular commentator on TV and radio, Emma has helped analyse the budget on Sky News and has written on the business and economic climate in the Telegraph's Wonder Women column. She has also written for the Wall Street Journal and the Guardian on business, entrepreneurship, innovation and diversity.
In speeches Emma shares the secrets of building a successful business, often in challenging conditions. She considers the power of having an entrepreneurial mindset within a big company, and creating a niche in overlooked areas. She also covers the journey from start-up to scale-up and may even reflect on her earliest business success; the five stars she gained from her first employer, McDonalds.
Fee range:
Please Enquire