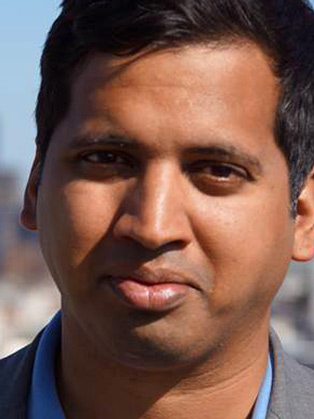 Best known for:
Faisal Islam is a political and economics journalist who, since 2014, held the role of Political Editor for Sky News. In 2019 he took over from Kamal Ahmed as the BBC's Economic Editor.
Summary:
Faisal Islam has interviewed many high profile names and is not afraid to challenge in difficult interviews; winning the Royal Television Society Award for the interview of the year in 2017 for his interview with David Cameron.
Biography:
Prior to working for Sky and now the BBC, Faisal worked as a reported for The Observer following which he moved to television and spent ten years working for Channel 4; first as Business Correspondent for Channel 4 News and then moving onto Economics Editor, again for Channel 4 News. During his time in television and news, Faisal has been at the forefront of business, corporate and political stories; reporting on the ups and downs of the corporate world. He has exposed the Icelandic banking crisis, watched Lehman Brothers fall from Wall Street, investigated emerging economies in India and Singapore and interviewed everyone from the Prime Minister to the President of the World Bank.
As well as the Interview of the year in 2017, Faisal's work has earned him many awards, including numerous awards for his coverage of the Icelandic banking crisis in 2009 and the WorkWorld Foundation's "Broadcast News Reporter of the Year" in 2010, where he was particularly complimented for his ability to turn complex abstract economic issues into language accessible for all. Faisal was also nominated for Services to Media at the British Muslim Awards in January 2015.
In 2019, Faisal took over the reigns of BBC Economics Editor from Kamal Ahmed.
Faisal is of Bengali descent, educated at Manchester Grammar School, and attended Trinity College at the University of Cambridge. In 2000, he gained a Post-Graduation Diploma in Newspaper Journalism from the City University in London and started work as an economics correspondent for the Observer newspaper.
Fee range:
Please Enquire