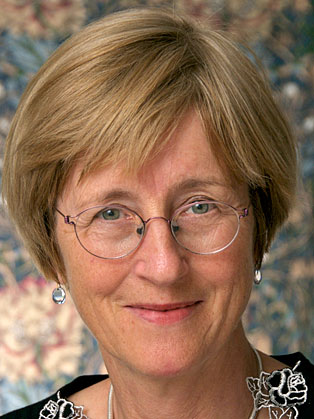 Best known for:
Frances is the chair of the British Economic and Social Research Council.
Summary:
Frances became Rector of Exeter College in October 2004. Previously, she was on the staff of The Economist for 20 years, most recently as management editor. She was on the staff of The Guardian from 1973 to 1984, and prior to that spent periods on the financial staff of The Times, The Banker and The Observer. She chaired the Economic and Social Research Council for six years until 2007 and was President of the British Association for the Advancement of Science (2005-06). She is a Fellow of the Royal Society of Edinburgh, a Senior Fellow at the School of Public Policy, UCLA and an Honorary Fellow of the Royal Society of Arts (RSA).
Biography:
Frances chairs Britain's Economic and Social Research Council, and broadcasts on Marketplace and on the BBC. She was Management Editor of The Economist until 2004. Frances is the author of The Company of the Future, published in 2002. Frances examines the challenges and opportunities technology places on corporate structure. She also looks at the shifts resulting from the 'death of distance' – and outlines how companies, governments and environmentalists can make common cause.
She is also the author of The Death of Distance, a study of the economic and social effects of the global communications revolution, first published in 1997 and re-published in a completely new edition in 2001. This insightful book about the cataclysmic changes sweeping through communication and how those changes will shape the future was shortlisted for the MCA Management Book Award. The book predicts the ways in which the communications revolution will tilt the balance between large and small, rich and poor, as it transforms many business and government decisions.
She wrote two books about the environment, Costing the Earth: the Challenges for Government, the Opportunities for Business and Green, Inc., during her time as environment editor of The Economist between 1989 and 1994. She won the first Reuter's-Alpe Action award for her coverage during that period.
In her time on The Economist, she wrote widely on management topics, including on the future of corporate boards, on family firms and on issues around executive pay. She has lectured widely to audiences in several countries, including the World Economic Forum of top managers in Davos, Switzerland. She is an excellent conference chair, and has chaired a number of major conferences for The Economist group worldwide.
She previously held posts as principal economic columnist on the Guardian newspaper, and as editor of The Economist's Britain section.
She was educated at Oxford University and at Brown University, Rhode Island. She is a non-executive director of the Alliance & Leicester group, a FTSE100 company.
Fee range:
Please Enquire