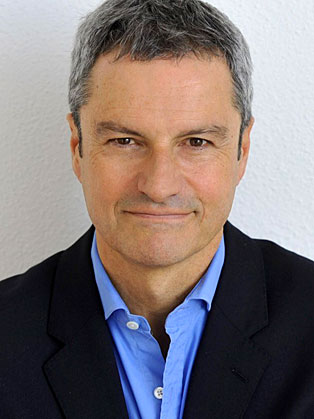 Best known for:
Gavin Esler is an award winning television and radio broadcaster, writer and journalist.
Summary:
Gavin Esler is also an event host, a moderator for business conferences and a lecturer on subjects as diverse as British and American politics, communications and the future of the media. He delivered the prestigious 2017 Magnusson Lecture on how institutions and individuals can build trust — and how to recover if they lose it. He has spoken on similar themes with groups as diverse as senior British military officers, financial consultants, lawyers, senior public officials, politicians and leaders of international corporations. He has hosted conferences with business and political leaders in venues in the United States, Indonesia, Singapore, China, Turkey, the UAE, and all across the UK and Europe.
Biography:
Gavin Esler is the author of five novels (Loyalties, Deep Blue, The Blood Brother, A Scandalous Man and Power Play) His first non-fiction book, The United States of Anger predicted the political upheavals and discontent in the United States which produced the Trump presidency. His most recent non-fiction publication, Lessons from the Top, was originally inspired by conversations and interviews he conducted with world leaders including Bill Clinton, Angela Merkel, King Abdullah II of Jordan, Tony Blair, Margaret Thatcher and other successful communicators from business, the military and popular culture, including Dolly Parton and Angelina Jolie. The book examines how successful leaders use stories to educate, persuade and bring about change, and how to build trust with potential followers or customers in an increasingly uncertain world.
Gavin is known for his presenting work at the BBC. He has been the main presenter on Dateline London and The Film Review on the BBC News Channel and BBC World and a regular presenter on numerous other programmes, including Hardtalk . He was the BBC's Chief North America Correspondent for eight years, based in Washington, and has reported all over the world, including China, Peru, Argentina, Cuba, Brazil, Russia, Jordan, Iran, Saudi Arabia and from the Aleutian Islands, as well as all across Europe. On returning to the UK from eight years as the BBC's North America editor, he joined the presenting team on the BBC's flagship news and current affairs programme Newsnight. Currently he is also a columnist for The National, an English language newspaper based in the UAE with a worldwide circulation.
As well as being a BAFTA member, a Fellow of the Royal Society of Arts and the holder of a Royal Television Society Award, Gavin was also presented with a Sony Gold Award for his BBC Radio 4 programme, Letters from Guantanamo.
He is Chancellor of the University of Kent and holds an honorary Doctorate in Civil Law from Kent and a D.Litt. from Glasgow Caledonian University. In 2017 he took on the role of moderator for the 'How To Do Good' speaker tour, to encourage better practice in charities and NGOs. The tour visited Oslo, Stockholm, The Hague, Brussels, Paris, London and New York.
Fee range:
Please Enquire