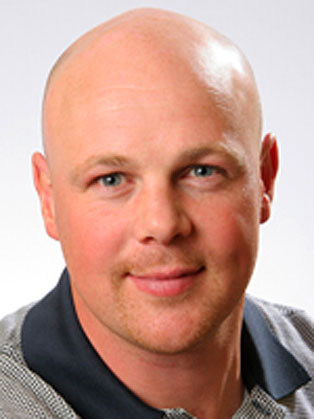 Best known for:
Glenn is the former British Middleweight and WBC Super-Middleweight World Champion.
Summary:
Glenn Catley was the WBC World Super-middleweight Champion. By his own admission, never the best fighter technically, Glenn got to the very top of his sport with determination and confidence. As a qualified psychotherapist he now understands the value of belief in your own abilities and how to handle the pressure of expectation.
Biography:
Former WBC Super Middleweight World Champion Glenn Catley is a former WBC Super Middleweight Champion of the World.
His professional boxing career began on May 27th 1993 when he beat Rick North on a unanimous decision in his hometown of Bristol.
Within his first year, Catley had notched up 7 straight wins and was given the opportunity in November 1994 to compete against an iconic British Boxing Legend - Kirkland Laing. Glenn stopped Laing within 5 rounds that elevated him up through the British Rankings and a step closer to his first goal within the paid ranks of becoming a British Champion.
The next three years would see him develop as a recognisable charismatic figure on the British Boxing scene and on January 10th 1998 Catley had positioned himself as the Mandatory Challenger to face long standing British Middleweight Champion Neville Brown.
After eight compelling rounds, Brown failed to come out for the 9th round and Glenn was declared the winner and British Middleweight Champion. The explosive fight was noted as being one of the best British Championship fights ever to be screened on Sky Sports.
In the same year, Glenn was unexpectedly given the opportunity to contest for the WBC Super Middleweight World Championship with only 11 days notice against fellow Brit Richie Woodhall. Glenn lost to a 12 round controversial decision, which was noted from media and boxing critics alike as being a complete travesty of justice for British Boxing.
This controversial loss enabled Glenn to gain in defeat and positioned him to fight Eric Lucas for the WBC Super Middleweight Final Eliminator. The fight took place in Montreal on December 10th 1999, where Glenn stopped Lucas in the 12th and final round to secure his position as the WBC Super Middleweight Mandatory Challenger and challenger to new Champion Marcus Bayer.
Catley's second opportunity for World title success came on May 5th 2000.
He left nothing to chance and relieved the judges from determining their decision as Glenn knocked out Bayer in the 12th and final round to become the WBC Super Middleweight Champion of the World.
Sine retiring from the ring, Glenn is a regular co-commentator on Eurosport, commentating on Boxing Contests throughout Europe where he shares his insight Knowledge and experience on Championship fights throughout Europe.
Motivational Speaking:
Glenn accredits a lot of his success in the ring down to Clinical Hypnotherapy, which he used and underwent throughout his professional career, which is why and now, since hanging up his gloves, he has subsequently studied, trained and qualified as a clinical Psychotherapist and Hypnotherapist DHP,HPD,MNCH,AFSFH Lic.
Along with delivering performance presentations globally, Glenn also treats clients in helping them overcoming many psychological inhibiting conditions.
He is also a strong contingent within the renowned Clifton Hypnotherapy
Practice training schools where he lectures Nationwide to students, detailing to them the psychological benefits of using Clinical Hypnotherapy from his 15 year professional career.
He has been an integral part of a Government backed programme (Suited Booted & Recruited) as a training consultant, which is a two week programme providing adult students with additional skills in obtaining further and subsequent employment. Glenn's syllabus and involvement within the programme has included delivering Team Building, Confidence and Relaxation modules throughout the South West of England.
As a motivational speaker, Glenn's enthralling story from raw amateur to WBC World Champion details how throughout his career, he was able to eliminate negativity, overcome obstacles and establish confidence, which he details is paramount to be successful in all walks of life.
His presentations are filled with a mixture of amusing anecdotes and inspirational ideas.
Stress & Anxiety Control:
Part of Glenn's performance presentation is a syllabus on Stress. Stress and anxiety related condition has doubled in the last four years and in 2012 cost employers in the UK £28 Billion and our Economy over £100 Billion.
Stress and anxiety related conditions are now the major cause of absence from work which equated last year in the UK to a loss of over 13.5 Million working days.
For every nine employees at your company, odds are that one of them will suffer from an Anxiety disorder at some point in his or her life. Left untreated, as two-thirds of them are, they can make work a lot harder and a lot less productive. Employees experiencing symptoms often report problems concentrating, excessive fatigue, irritability and less productivity as a result of having to repeat work or correct mistakes.
Anxiety in our Personnel, Professional and Social Life determines the way we perform, react and address situations that we are all inevitably faced with from time to time.
Glenn details not only the impact it can have, but how anxiety manifests itself and shares with his audience some key tools to help cope, overcome and deal with stressful situations.
Glenn explains that it's perfectly normal to have fears or feel awkward at times, however it can become a problem when those professionals become consumed by worry or negativity, which can result in a reduction of productivity and careers can derail and mental health is at risk.
Fee range:
Please Enquire