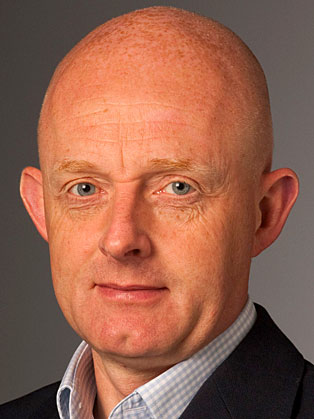 Best known for:
Guy Browning has two key characteristics necessary for great business communication: a thorough understanding of commercial issues and a highly developed sense of humour.
Summary:
Known as the 'David Attenborough of the business jungle', Guy Browning is the creator of The Guardian's Office column, presenter of Small Talk on Radio 4, and author of a slew of bestsellers. His latest book is The Pocket Guru, a brilliantly accessible guide to enterprise.
Biography:
Originally an advertising copywriter, Guy Browning's expertise lies in the use of creativity in business. He now runs the Smokehouse consultancy, helping companies conceive more innovative products, services and processes, and new ways of communicating. He's also a compelling conference speaker, showing how people in every part of the organisation can use intelligence, initiative and imagination to tackle any core issue.
Guy is also widely acknowledged as one of the funniest after dinner speakers on the circuit. He slices straight through management clichés, reveals the true purpose of conferencing and offers some invaluable tips on how to scale the greasy pole: "Get yourself noticed by volunteering (but remember, work itself makes you almost invisible); steer well clear of meetings (just tell them you're in a meeting), and ignore all emails (most of which are bio-degradable)."
Guy's books include Weak at the Top (the uncensored diary of the last cavemanager), Never Hit a Jellyfish with a Spade (how to survive life's smaller challenges) and Maps of my Life, which he describes as an autobiography without the bad bits. Guy has also brought a new approach to cinema, writing and directing his first film Tortoise In Love, a low-budget romantic comedy financed by and starring locals from his own Oxfordshire village.
Speech titles
Learning to Think Differently
Constant Innovation
Fee range:
Please Enquire
Testimonials:
Superb - he should have come with a health warning!
Eversheds
Awesome throughout the day and into the evening. Our delegates actually appeared to have tears rolling down their cheeks.
The Entrepreneurs ́ Forum